Last Updated on January 22, 2016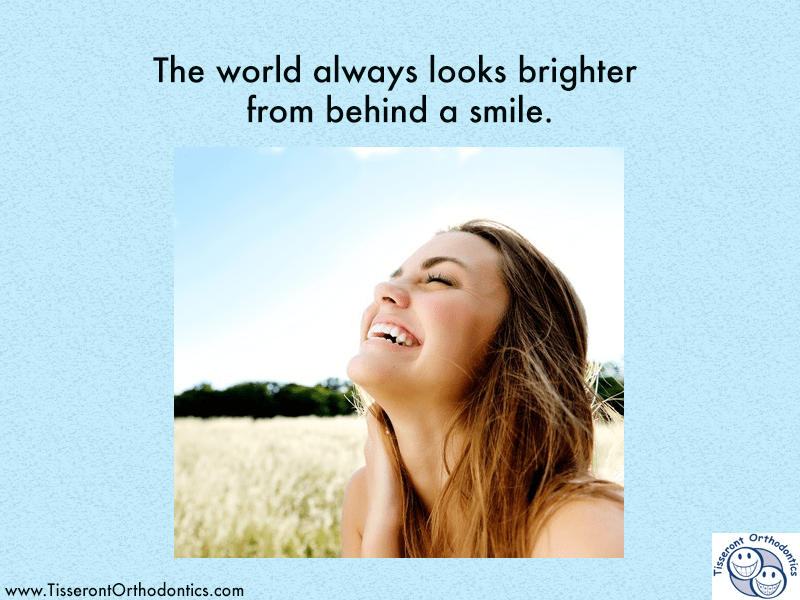 When the world appears bleak, try smiling. If that seems like odd advice, think about it. Frowning will not make you feel better. In fact, you'll probably feel worse. Not only that, but a frown will make those around you feel bad, too, especially if they can't do anything to help.
Smiling makes you look and feel better.
Smiling, on the other hand, can actually make you feel better physically. Moving your mouth muscles upward to project a feel-good emotion, even if you're not really feeling that way, sends a powerful message to your brain. The brain begins to release endorphins that circulate throughout your body with a feel-good message. In moments, your smile becomes genuine as your body receives the signal of contentment.
Problem teeth may discourage smiles.
Some people smile seldom because they are embarrassed about their teeth. They feel that an uneven bite or gaps between teeth are unsightly. They place a hand over their mouths when they smile or try not to show emotion. This not only interferes with the feel-good emotions they could experience from lifting their lips to grin, but it also inhibits the release of happiness hormones that could improve their mood and make them feel better.
Orthodontic treatment can help.
Those with orthodontic issues like missing or twisted teeth, irregular alignment, or gaps may be able to wear braces to treat these issues. Consulting an orthodontist is the first step. A complete examination will be done to determine the scope of treatment that may be needed. Then a treatment plan that typically includes braces will be developed and discussed with the patient.
To learn more about your dental improvement options, contact a competent orthodontist like Dr. Tisseront to schedule an appointment. Your questions will be answered, and you may be able to schedule an examination and x-rays for an accurate diagnosis and treatment plan.