Great Falls Orthodontics
Tisseront Orthodontics stands out as an excellent provider of aesthetic orthodontics. Just off Dulles Access Road, we're also easily accessible by public transport and conveniently located in the corner of the Plaza America Shopping Center.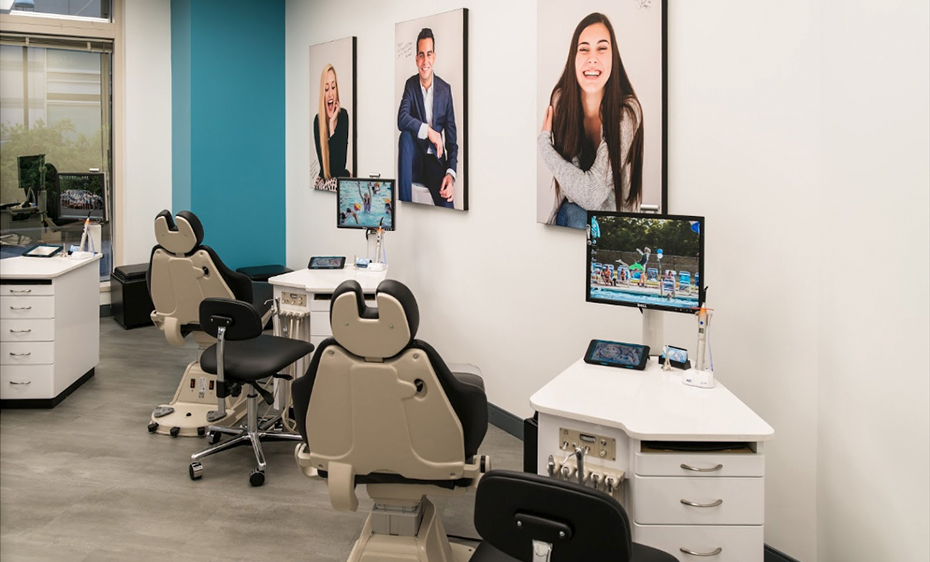 Great Falls Trusts Tisseront Orthodontics
Reston has a thriving medical community and is home to INOVA Fair Oaks Hospital, INOVA Fairfax Hospital, and the Reston Hospital Center. As a part of this community Tisseront Orthodontics seeks to provide superior healthcare and treatment for each of its patients. Our trusted oral health specialists are trained in aesthetic orthodontic procedures like Invisalign and lingual braces, ensuring your smile isn't hidden.
Our orthodontists can't wait to see your smiling face! Call and schedule an appointment today!
Tisseront Orthodontics Address
11720 Plaza America Dr #110
Reston, VA 20190
Services
Our orthodontic services are available for both children and adults!
Clear braces
Invisalign
Lingual braces
Over/Underbite correction
Orthognathic Surgery
Accelerated Osteogenic Orthodontics (also known as Wilckodontics)
We are committed to continuously improving access to our goods and services by individuals with disabilities. If you are unable to use any aspect of this website because of a disability, please contact (703) 773-1200 and we will provide you with prompt personalized assistance.