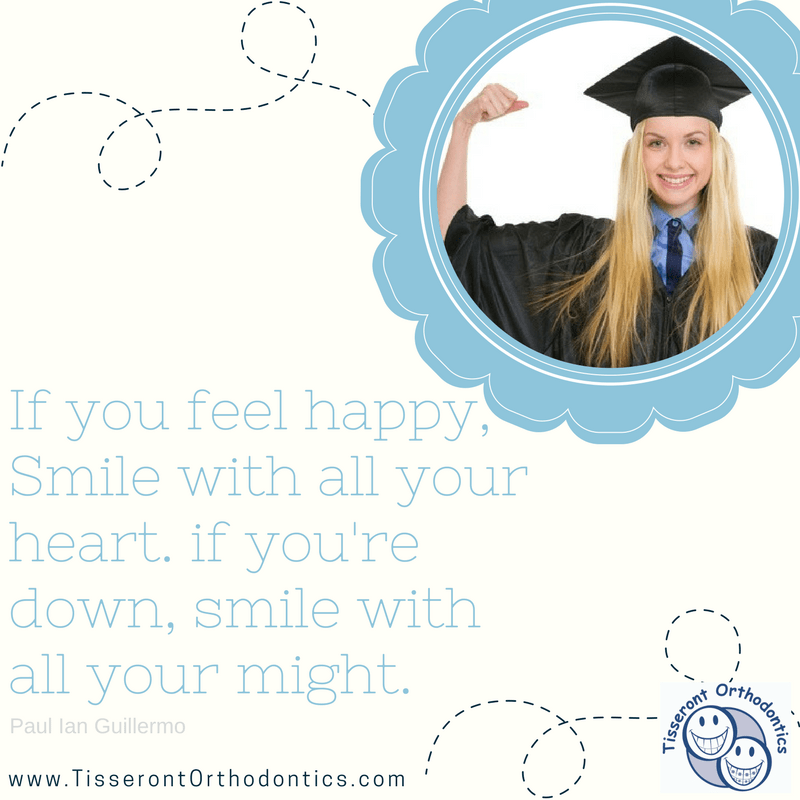 If you feel happy, Smile with all your heart. If you're down, smile with all your might – Paul Ian Guillermo
Improve Your Self-confidence With a Gorgeous Smile
According to Paul Ian Guillermo, you should smile with all of your heart when you are happy but smile with all of your might when you feel sad. Smiling is good for your body and mind because helpful hormones are released whenever you smile at someone else. There are also healthy benefits from smiling when you are alone. Undergoing orthodontic treatment is one way to feel more confident about smiling. If you have overlapping teeth, then you might feel too embarrassed to offer anyone a big smile. Experts recommend straightening your teeth during childhood because your facial bones are softer, but you can also visit an orthodontist during adolescence or as an adult.
Smiling Frequently Offers Great Health Benefits
Fixing the alignment of your teeth provides numerous benefits, including helping to prevent bruxism or temporomandibular joint dysfunction. You might have mild malocclusions that only require Invisalign aligners for six months to one year. These devices fit over your teeth and are removable. You are required to wear aligners for the majority of the day and night. If you have a serious problem with your teeth, then you will need to wear braces that have wires and brackets. These devices are worn for two to four years, but you can request color-matching brackets and thin invisible wires.
Call Us to Learn More About Orthodontic Treatment
Dr. Stephan Tisseront offers high-quality orthodontic treatment in Reston, Va. At Tisseront Orthodontics, we provide treatment with these devices designed for adults, teenagers or children:
• Braces – Harmony lingual, metallic or ceramic devices
• Aligners – customized devices from Invisalign
• Retainers – used after regular orthodontic treatment
Our orthodontist provides a free consultation after you have a state-of-the-art examination of medical images. We recommend iTero arch wires for your braces, and you can use an Acceledent Aura device to reduce your treatment time. Call us today at 703-773-1200 to schedule an examination with Dr. Tisseront in our state-of-the-art orthodontic facility.
If you feel happy, Smile with all your heart. If you're down, smile with all your might – Paul Ian Guillermo
Tisseront Orthodontics
11720 Plaza America Drive, Ste. 110 Reston VA 20190-4762
Phone: (703)773-1200