Last Updated on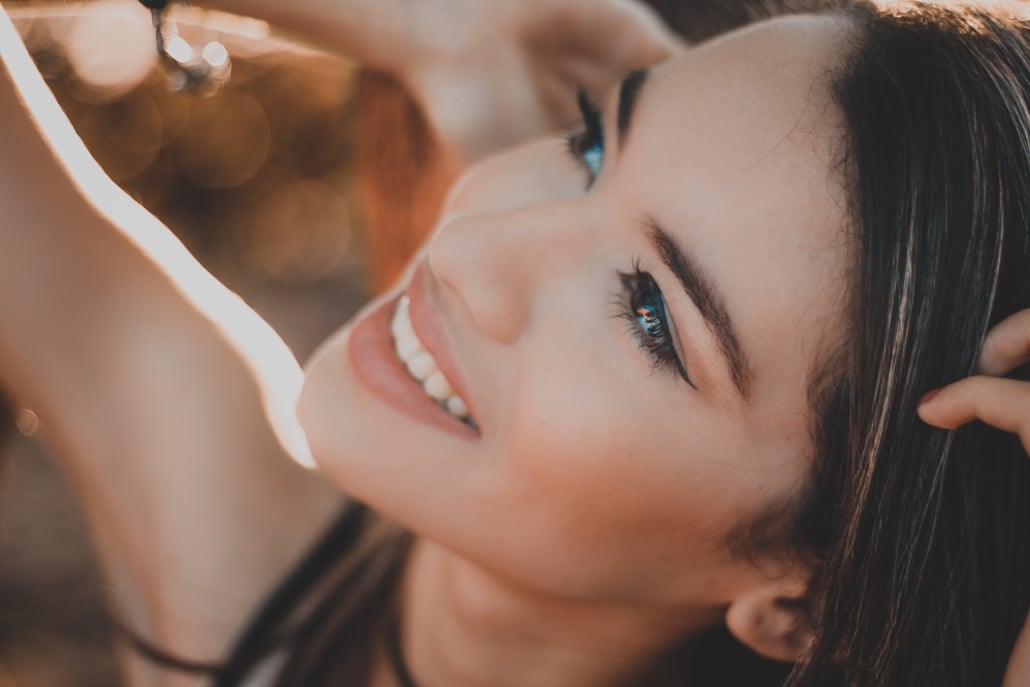 I Want a Perfect Smile When My Braces Come Off!
Not everyone is born with perfect teeth. While some issues are apparent from an early age in life, others may not discover significant dental problems until they approach adolescence. A growing number of middle-aged and older people have been aware of dental deficiencies for decades, but only in their senior years had the inclination and could afford to pay for corrective procedures. When opportunity knocks, many people are rushing to take advantage of the newest orthodontic technology that can be transformational to a person's life. Here is an overview of the services a skilled orthodontist can provide.
Straighten crooked teeth.
Adult teeth can become tipped or crooked for a number of reasons. Sports participation, a vehicular accident, or an injury such as a fall can chip, tip, or twist teeth out of their normal position so that they are uncomfortable and sometimes unsightly. Not only do these teeth have difficulty performing their intended speaking and chewing functions, but they also tend to weaken over time and may fall out sooner than later. In turn, this puts pressure on remaining teeth, causing a chain reaction or domino effect that can be extensive and costly. Consulting with an orthodontic specialist to develop a treatment plan and being fitted with braces can dramatically improve the position of teeth that are not where they should be.
Fill dental gaps.
In addition to realigning teeth that have gotten out of place, orthodontic work can shift remaining teeth to fill any dental gaps in a person's mouth. For example, someone who has had a couple of teeth pulled may be able to get treatment that will move the other teeth into positive that fills the empty place left by the missing teeth. This is not only beneficial to oral health, but also a boost to self-confidence. Someone who has smiled hesitantly due to preexisting gaps between teeth can now relax following effective treatment and smile fully without becoming self-conscious at the thought of others noticing missing teeth.
Adjust upper or lower bite.
People who still have all their adult teeth may experience a different condition in need of correction. An overbite or an underbite is often considered to be unsightly as well as impacting the way a person eats, and sometimes the way he or she speaks. It depends on the severity of the condition and the person's ability to adjust to it. A palatal expander may be used, which is also known as a rapid maxillary expansion device or a Hyrax, among other terms, to expand the upper palate inside the mouth. The device is custom designed for an individual based on molds developed for this purpose. The lower jaw can be wired to help correct an Underbite issue. Other jaw-related conditions, such as TMJ, may also be eligible for correction using wires and brackets.
Move crowded or unneeded teeth.
Teeth that have crowded together may need to be separated. In some cases, a basic extraction can be performed by an oral surgeon to remove unwanted or unneeded teeth, especially wisdom teeth. However, if the teeth are needed, they can often be separated by braces to enhance a uniform appearance. Fortunately, metal brackets and wires come in a variety of colors, including neon shades, that appeal to youth. However, those who prefer to hide their treatment in progress can ask about using Invisalign, which makes braces difficult to notice, as an option. The orthodontist can discuss this option and others when various treatment plans are explained.
Flexible payments.
While some insurance plans do not cover the full cost of orthodontic treatment, many pay at least part of the expenses associated with evaluation, x-rays, and the entire scope of treatment, which can last a year or two. The portion of the fee to be paid by the patient can be charged to a credit card or set up in monthly payments, sometimes without interest. Payments can be deducted by automatic withdrawal each month, for added convenience. Some patients view orthodontic treatment as a gift to themselves and apply cash gifts from holidays and birthdays toward the treatment fee. Many, if not most, claim that the cost is well worth the successful outcome of a beautiful new smile and perfectly functional teeth.
It's hard to put a price tag on a lovely smile, since it is one of the first things we notice about others, and it creates a beautiful memory in photos and videos. Smiles make both giver and receiver feel better, and smiling – even when alone – has been shown to improve a person's health and elevate their mood.
Schedule an Appointment with Tisseront Orthodontics
At Tisseront Orthodontics in Reston, Va., you can receive a free consultation with Dr. Stephan Tisseront to learn more about your orthodontic options. Our orthodontist takes care of children, teenagers and adults at our top-of-the-line office, and he offers these treatments:
• Lingual braces – worn on the backs of teeth
• Invisalign – aligners for teenagers or adults
• Ceramic orthodontia – made with clear wires and color-matching brackets
It is also possible to reduce your orthodontic treatment time by using a small device from AcceleDent Aura that helps to accelerate the movement of your teeth into the correct positions.
Call us today at 703-773-1200 to schedule an examination with Dr. Tisseront in our state-of-the-art orthodontic facility.
Tisseront Orthodontics
11720 Plaza America Drive, Ste. 110 Reston VA 20190-4762
Phone: (703)773-1200