Last Updated on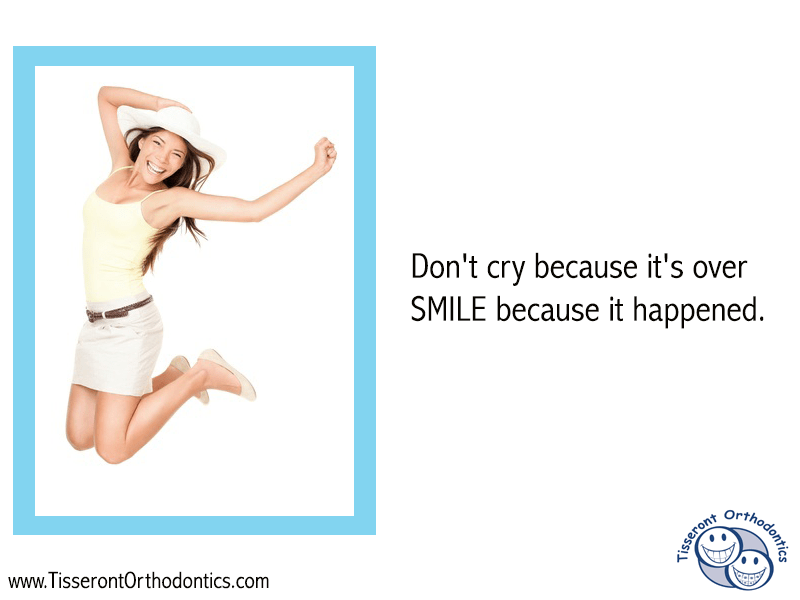 Don't cry because it's over; smile because it happened.
You might cry at special events such as graduations or weddings, but you should smile because it happened rather than crying because it is over. If you avoid smiling in public, then visit an orthodontist for an evaluation to determine if you need braces or aligners. When you have misaligned teeth, you can experience pain in your jaw joint or have earaches, and the discomfort from crooked teeth can make you cry. However, if you undergo orthodontic treatment, then you will have straight teeth along with a strong bite that will not cause pain.
Orthodontic Treatment Makes It Easier to Brush Your Teeth
When you begin orthodontic treatment, there is an adjustment time that might feel slightly painful, but you can take analgesic medications or drink cool beverages to soothe your mouth. You may feel like crying during the first few days of treatment, but after your teeth are straightened, you will have a beautiful smile. There are great reasons for visiting an orthodontist to begin wearing Invisalign aligners or braces, including being able to chew nutritious fresh vegetables. When your teeth have the proper spacing, it is also easier to perform oral hygiene on a daily basis with a toothbrush and floss.
Schedule an Appointment with Tisseront Orthodontics
At Tisseront Orthodontics in Reston, Va., you can receive a free consultation with Dr. Stephan Tisseront to learn more about your orthodontic options. Our orthodontist takes care of children, teenagers and adults at our top-of-the-line office, and he offers these treatments:
• Lingual braces – worn on the backs of teeth
• Invisalign – aligners for teenagers or adults
• Ceramic orthodontia – made with clear wires and color-matching brackets
It is also possible to reduce your orthodontic treatment time by using a small device from AcceleDent Aura that helps to accelerate the movement of your teeth into the correct positions.
Call us today at 703-773-1200 to schedule an examination with Dr. Tisseront in our state-of-the-art orthodontic facility.
Tisseront Orthodontics
11720 Plaza America Drive, Ste. 110 Reston VA 20190-4762
Phone: (703)773-1200
Don't cry because it's over; smile because it happened.