Last Updated on September 3, 2017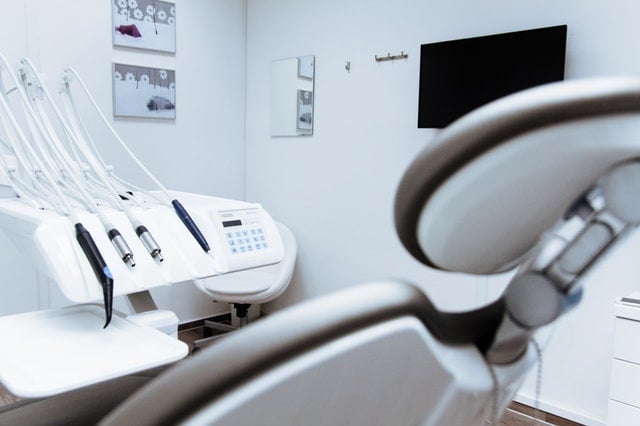 LAST UPDATED: AUGUST 29, 2017
Generally speaking, the patient seeking help correcting for an overbite, crowding of teeth or other such malocclusion is referred by their dentist to an orthodontist. In terms of treatment, you need the expertise of a specialist to appreciate the nuances and determine the best method to straighten your teeth while retraining the muscles of the mouth. The extra years of education, training, and experience assures each patient is treated by a doctor who has specialized knowledge to ensure that the outcome is safe and effective. This is just a thumbnail description of the difference between a dentist and an orthodontist.
FAQ
Education and Experience
The practice of dentistry starts the same for general practice as it does for a specialty. Each must have at least a bachelor's degree before applying to an accredited dental school where a four-year doctoral program must be completed. However, this is where the path splits.
At this point, the dentist may start on establishing a practice. Typically, your primary dental care provider will diagnose, treat and help you manage your routine oral healthcare. Treatment most patients are familiar with include:
Annual check-ups
Routine Cleaning
Teeth whitening
X-rays
Fillings
Gum care
Crowns and bridges
Root canal
Veneers
Dentures
Extractions
The dentist interested in pursuing their speciality education must serve a two- or three-year residency in orthodontics. This may only be accomplished through an ADA approved, university-affiliated program. Where a dentist must complete eight years of higher education, the specialist continues to complete 10 or 11 years before being allowed to have the designation "Orthodontist," a distinction that may only be accorded the person who has successfully completed all the requirements to practice this specialty.
Orthodontic Appliances and Treatments
Most patients are first introduced to their specialist when they are going to be fitted for orthodontic appliances. These could be in the form of braces, wires, brackets, retainers or some of today's innovative options for invisible teeth straightening. In addition to Invisalign and Invisalign Teen that use clear thermoplastic aligners, there are also Harmony® Braces, the customized Lingual braces that are placed behind the teeth.
Orthodontic accreditation to practice as a licensed specialist includes ongoing educational requirements throughout one's career in order to stay up to date with the latest scientific achievements. This makes it exciting for patients who want to be on the edge of clinical developments. Technological advances continue to introduce significant devices and their new procedures to the field of orthodontics.
Orthodontics Improve Your Quality of Life
Patients who have been referred to get specialized help in keeping teeth and jaws working together for effective speaking and comfortable biting and chewing will soon become as familiar with their specialist as they likely have become with their general dentist over the years. Typically, as children reach their teenage years after the permanent teeth have come in is when the first signs of the need for teeth straightening are evaluated and any corrections are suggested. Young adults, as well as mature adults, are also finding more opportunities these days to improve their smiles by availing themselves of the specialized, non-surgical treatments provided by this specialty.
Today's variety of orthodontic appliances offer more convenience, comfort and positive outcomes than as few as ten years ago. The duration of teeth straightening treatment can last between 6 and 15 months. Each course of treatment is unique to the individual and special care is given to ensure the patient is as comfortable with treatment as possible.
Orthodontics Improve Your Overall Health
Whether you are dealing with misaligned teeth, crowded teeth, overbite, underbite, crossbite, spaces or gaps between the teeth or temporomandibular disorders(TMD), your orthodontics specialist is there to help you. Parents, especially, need to know about the dental problems their children may be facing to prevent damage that may occur to the teeth or gums if they are not corrected.
A nutritious diet for good health relies upon a healthy bite. Seemingly small issues may lead to more serious problems down the road when treatment is avoided, and more than your smile may suffer for it. When you are referred to a specialist to handle treatment that is outside the scope of your general oral health care practitioner's expertise, you can rest assured your overall health is the primary concern. It just so happens that this treatment also means ending up with a balanced bite and a beautiful smile.
Offering a Free Consultation
For expert treatment from a personable Orthodontic specialist, visit Tisseront Orthodontics in Reston, Va., for a free consultation to improve your smile. Dr . Stephan Tisseront welcomes children, teenagers and adults. We provide an assortment of orthodontic treatments that include:
• Lingual braces from Incognito and Harmony
• Invisalign aligners designed for teenagers and adults
• Traditional metal and wire brackets
• Surgical treatments
• Retainers
Tisseront Orthodontics
11720 Plaza America Drive, Ste. 110 Reston VA 20190-4762
Phone: (703)773-1200
Difference Between a Dentist And Orthodontist