Last Updated on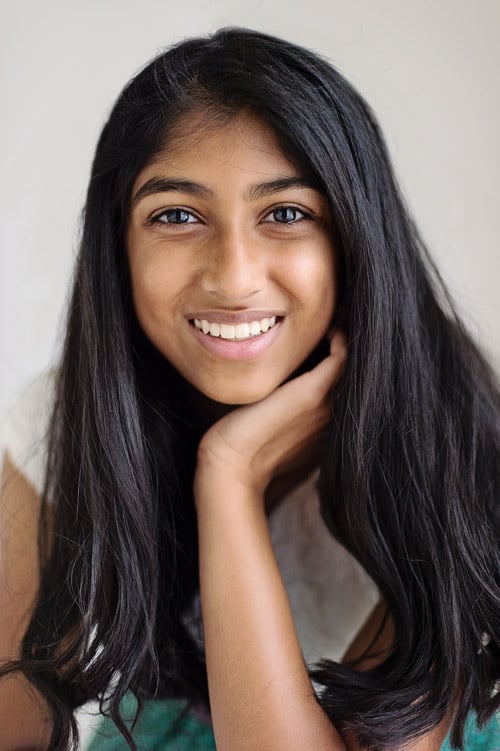 One question that an orthodontist is constantly asked is whether braces hurt. For the most part, they do not hurt when they are fastened to a patient's teeth. However, there will be some level of soreness after the orthodontic wire is put into the brackets. This discomfort can last anywhere from a few days to a full week.
The majority of patients experience some discomfort and soreness the first week after their orthodontia gets placed. There could also be a bit of pain that occurs after the wire is adjusted or after an activation appointment. At this time, a patient will need to allow some time for their lips and cheek to get accustomed to the orthodontia. Even though the appliances and wires are lightweight and safe, the patient should still expect a slight to moderate level of discomfort after the start of treatment. Eventually, all patients who undergo orthodontic treatment will adapt to the soreness associated with this process. Many patients who have already dealt with soreness have found that over the counter pain relievers and salt rinses greatly contributed to eventual relief.
What an Orthodontic Patient Can Expect
Day of Placement: The actual placement will not be painful. In the first few hours after a patient leaves the office, they may have problems eating. This is because eating with orthodontia takes some getting used to. A patient may also feel some soreness throughout the day as their teeth move. Because a patient's teeth may be sensitive during this time, hard to chew foods should be avoided in favor of a liquified diet.
A Few Days After Placement: The first few days can be a bit disorienting. The patient's teeth are just starting to get realigned and are not used to elastic ties and archwire. Your orthodontist can show you how to use relief wax/silicone that can lessen the pressure on your inner cheeks and lips.
A Week After Placement: All soreness and discomfort should disappear about a week after the orthodontia is placed in the patient's mouth. The patient's teeth will become accustomed to the work, therefore eating should be a lot less difficult. While some harder to chew foods will still be a challenge to masticate, the patient's eating patterns will largely be resumed.
Some foods that patients with first time orthodontics should avoid include the following items:
Apples
Bagels
Chips
Corn on the cob
Hard candy
Hard pretzels
Ice
Nuts
Pencils and pen caps
Pizza crusts
Popcorn
Dr. Tisseront
After the First Week
Many patients find that their first week with braces is the hardest. While soreness does not entirely disappear at this time, it is greatly reduced. A lot of the reduction in pain just has to do with the patient getting used to the orthodontic work in their mouth. Other relief methods, such as pain relievers and wax/silicone, also contribute to the increased level of comfort with the orthodontics.
The patient needs to keep their appointments with their orthodontist on a regular basis. Regular appointments are needed for the following reasons:
Changing the elastic or metal ties
Changing the archwire
Making adjustments
Monitoring treatment progress
Orthodontic work moves the teeth into a brand new alignment. For this reason, activations are applied during the patient's adjustment appointments.
How to Deal With Discomfort
All pain and soreness that an orthodontic patient experiences can be managed with little effort. The best pain relief methods are over-the-counter pain medications and relief wax/silicone. Advil and Motrin are two medications that work best if the patient does not have any conflicting allergies. Both over-the-counter medications and wax/silicone are pain relief methods that are more than effective for orthodontic patients.
Orthodontic patients should start taking their chosen brand of pain reliever before they feel any physical discomfort. Following the manufacturer's instructions, they should take it every few hours.
Another pain relief method that has been popular with orthodontic patients is salt water rinses. Salt water rinses are made up of warm water and as much salt that the patient is able to stand. The patient should rinse their mouth with this mixture 6-12 times a day. Orthodontists also encourage their patients to chew sugar-free gum. They do this because the gum increases blood flow to the structures of the patient's teeth. This reduces soreness and also help's the patient's teeth to move and align at a quicker pace.
Schedule an Appointment with Tisseront Orthodontics
At Tisseront Orthodontics in Reston, Va., you can receive a free consultation with Dr. Stephan Tisseront to learn more about your orthodontic options. Our orthodontist takes care of children, teenagers and adults at our top-of-the-line office, and he offers these treatments:
• Lingual braces – worn on the backs of teeth
• Invisalign – aligners for teenagers or adults
• Ceramic orthodontia – made with clear wires and color-matching brackets
It is also possible to reduce your orthodontic treatment time by using a small device from AcceleDent Aura that helps to accelerate the movement of your teeth into the correct positions.
Call us today at 703-773-1200 to schedule an examination with Dr. Tisseront in our state-of-the-art orthodontic facility.
Tisseront Orthodontics
11720 Plaza America Drive, Ste. 110 Reston VA 20190-4762
Phone: (703)773-1200