How Dr. Tisseront became the leading orthodontist in Reston, VA
Dr. Tisseront and his team at Tisseront Orthodontics are proud to offer you a truly unique experience in adult and child orthodontics. Our techniques and procedures are recognized across the nation with our forward-thinking approach and unparalleled results.
From the moment you first sit down for a free consultation, until the time you leave our office with a picture-perfect smile, our team is here to guide you through your smile transformation with the latest in cutting-edge orthodontic technology and the most compassionate care. We are a pioneer in hidden orthodontics treatments and invisible braces systems. If you think metal braces only go in front of your teeth, give us a call to find out what all the buzz is about!
We also believe that achieving a great smile should be something everyone can afford, and we'll work with you to find a financial plan that fits your budget. If you have dental insurance, we'll help you understand your orthodontic coverage and take care of all the paperwork, too! We are committed to an exceptional level of customer service for each patient. Many of the area's dental professionals trust Dr. Tisseront with their family's smiles. They expect the very best from our office, and we deliver!
Tisseront Orthodontics is committed to the Reston community and beyond
Our office is known for its deep involvement in the Northern Virginia community we call home. Our office sponsors multiple children's sports teams (we love soccer!) and each year we donate a free orthodontic treatment to a church, school, or community charity's auction, as well. The whole Reston area gets involved when we host our annual Halloween Candy Buy-Back Event benefitting Children's National Medical Center and our troops overseas. Last year alone, we collected over 1,100 lbs. of candy! In addition, Dr. Tisseront donated $1,700 to Children's National to help prevent diseases and find cures for young patients.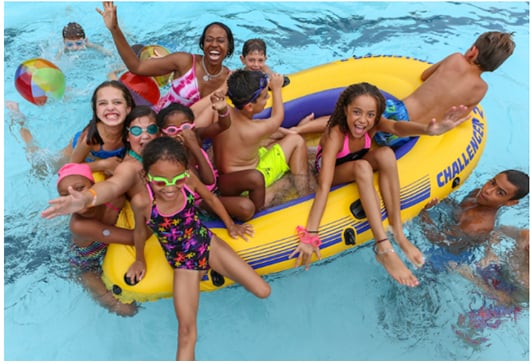 The national leader in lingual braces and hidden orthodontics
Dr. Tisseront is the largest provider of lingual braces (customized braces placed behind your teeth) in the U.S. This offers a more aesthetic approach to correcting teeth misalignment, as most people will never know that your smile is being corrected. Lingual braces are safely hidden behind the teeth, rather than in front. We also offer a number of invisible treatment options, including Invisalign and Invisalign Teen.
With so many options for invisible treatment and hidden orthodontics, Dr. Tisseront can provide a truly customized and individual approach to your treatment plan. The smile of a lifetime is just a free consultation away.
What it's like to visit our office
The team at Tisseront Orthodontics in Reston, VA, is committed to giving you a safe, comfortable, and fun experience from the moment you walk through our doors. Children and adults alike enjoy our friendly and professional atmosphere. We regularly host contests and games, which often come with great prizes! While you wait for your orthodontist appointment in our cozy waiting room, we also provide video games and complimentary coffee and tea. We even have a self-serve ice cream machine!
You'll be greeted by our award-winning team of orthodontics professionals, who are here to guide you through your evaluation, treatment, and follow-up plans for a healthy, beautiful smile. Achieving a smile that will last a lifetime – and one that you can be proud of – is an investment in your future and truly one of the best things you can do for yourself or your child.
Come check us out for yourself why Tisseront Orthodontics is Reston and Northern Virginia's trusted resource for advanced orthodontics. Schedule a complimentary consultation by calling: 703-773-1200. But don't take our word for it! See what others are saying about our great work, and check out our dazzling smile gallery of real Tisseront patients!
We look forward to welcoming you to the Tisseront Orthodontics family.