Discover what some of our amazing patients have to say about Tisseront Orthodontics: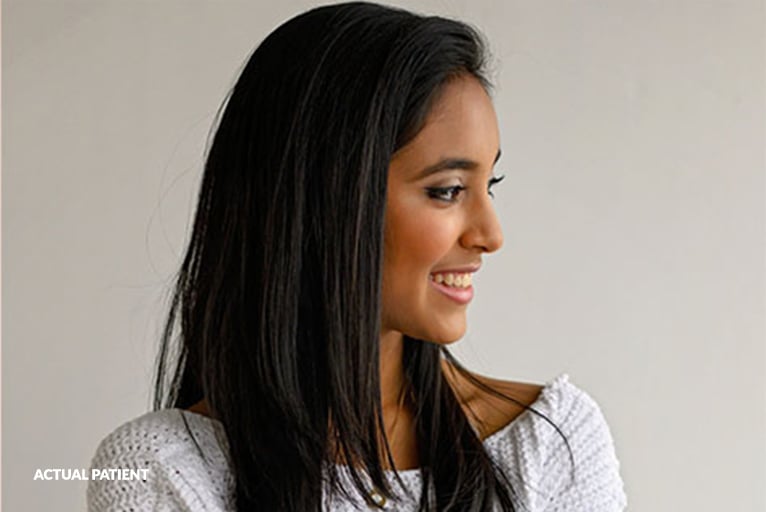 Wonderful Care!
"Many, many thanks for your wonderful care for Matthew. Your staff was fantastic throughout our entire treatment and were a joy to work with. Matt loves his new smile… and keeps smiling now!"
Written by: Jan M.
Highly Recommended!
"I have been putting off braces for more than two years since my initial consultation due to a bit of apprehension. If this sounds like you, do not fret. The process is quick and painless. Dr. Tisseront and his staff are top notch and could not have been more helpful and courteous. I was more than impressed and I am only mad that I did not get my braces put on earlier. I would highly recommend Dr. Tisseront to anyone young or adult age who needs braces!"
Written by: Chris M.
Excellent Work!
"I am very impressed by the service I have received from Dr. Tisseront and all his staff. Dr. Tisseront is pleasant, friendly, does not cut corners and strives for excellence. My teeth look perfect and the financial set up to pay for the work was made easy. I would recommend his practice to any adult or child looking for orthodontic treatment. Thank you for your excellent work!"
Consistently Impressive!
"Thank you so much for the outstanding care you provided to me for 18 months of orthodontic treatment in braces. I thank every one of you with such appreciation for what you have given to me – not only a beautiful smile, but with kindness and joy in what you do. These are rare and wonderful qualities in today's world."
Written by: Rachel F.
Exceeded expectations!
"Always professional, personable, caring and courteous. Their treatment of my daughters and work ethic is above the rest! We live in Leesburg, yet happily drive past all the 'local' orthodontists to drive to Reston. It's well worth the drive for us. Love Tisseront and his team!"
Written by: The Orlowski Family
Look Beautiful!
"Dr. Tisseront and his staff are always very friendly, truly happy during every single visit we have done in the past two years. Our daughter's teeth have been straightened, lined up and look beautiful. We are very pleased with the result and overall experience. Thank you, Dr. Tisseront and all your staff."
Written by: Sashuang L.
It is always fun to come here.
"They have things to keep you busy until you leave. The people who work on you are very nice and treat you well. The whole building is always interesting with D. C. United signed t-shirts and balls that are fun to look at. Contests are fun to enter also. The whole place is fun to come to!"
Written by: Yash S.
Tisseront Orthodontics was an awesome experience.
"Everyone is so nice and very gentle. I went from having crooked, all around embarrassing teeth to perfect! Walking into Tisseront Orthodontics gives you a warm, comfortable feeling. You're in good hands with Dr. Tisseront. I'm just so thankful I can smile! Thanks a bunch, guys!"
Written by: Spencer Z.
My experience at Dr. Tisseront's was very nice.
"None of my teeth had to be pulled and he always tried to make things as painless as possible. The other members of the staff were very nice as well! All in all my experience at Dr. Tisseront's was very enjoyable and I HIGHLY recommend him to anyone who is trying to get braces."
Written by: Gabrielle T.
You're All Awesome!!
"We love all the staff at Dr. Tisseront's office. They are all so friendly and nice to us every time we come in. Thank you for all you do!!!"
Written by: Derek C.
Amazing Experience
"I have been taking my daughter to Dr. Tisseront's office for a little over a year now. I am always seen promptly at the time of our appointment (and the one time I had to wait a bit longer, I was given a Starbucks gift card for my patience). Everything at this office exceeds my expectations! Every person is focused on you and your needs and will help in any way possible. My daughter had a very unique situation and Dr. Tisseront has gone above and beyond to help us understand each and every step along the way. I would recommend this office to everyone!! They are gentle, thoughtful, honest, caring and above all SINCERE!"
Written by: Phoebe W.
Great Orthodontist!
"I highly recommend Dr. Tisseront and his staff. The office is well-run and the staff is competent. Both of my daughters love going to their appointments!"
Written by: Abigail K.
If you'd like to share some kind words and smiles, please ask our front desk staff for a comment card at your next appointment. We'd love to hear about your experience!