While there is no exact age for children to begin orthodontic treatment, the American Association of Orthodontists recommends visiting a children's orthodontist around age seven. By this age, most children have a mix of baby teeth and adult teeth, making it easier for the orthodontist to diagnose and correct tooth and jaw problems sooner and without surgery.
WHEN TO SEE A PEDIATRIC ORTHODONTIST
The American Association of orthodontists recommends all parents take their kids to see a children's orthodontist when they turn seven years old. You may have heard it's better to wait until all their permanent teeth come in, but that is no longer true. At age seven, your child will have a mix of adult and baby teeth, which will help the children's orthodontist identify potential problems before they fully develop. Putting off getting children's braces until later, hoping your child will grow into their teeth, is also something we advise against.
It's important to know just because you bring your seven year old to a children's orthodontist near you doesn't mean they will receive braces shortly after. Your initial appointment is only a check up. Depending on your child's orthodontic needs, treatment may not be necessary until later.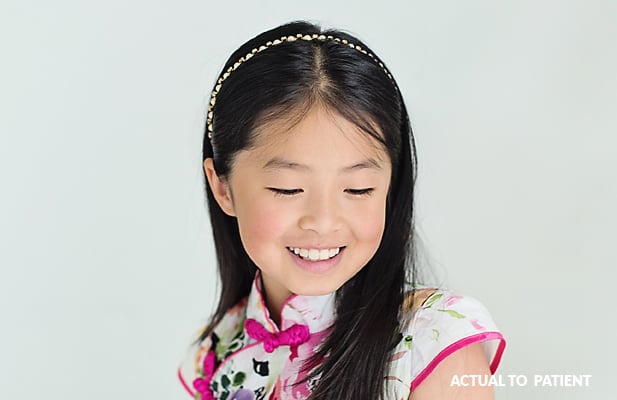 YOUR CHILD NEEDS TO SEE A PEDIATRIC ORTHODONTIST IF THEY EXPERIENCE THE FOLLOWING:
Early/late loss of baby teeth
A hard time chewing or biting food
Mouth breathing
Finger or thumb sucking
Crowded, misplaced, or blocked teeth
Jaws that pop or make sounds when opening and closing
Teeth that come together abnormally, or do not come together at all
Jaws and teeth that are not proportionate to the rest of the face
Crowded front teeth around age seven or 8
EARLY TREATMENT ALLOWS YOUR PEDIATRIC ORTHODONTIST TO:
Correct and guide the growth of your child's jaw to help the permanent teeth come in straight
Regulate the width of the upper and lower arches
Create more space for crowded teeth
Avoid the need for permanent tooth extractions later in life
Correct thumb-sucking and help improve minor speech problems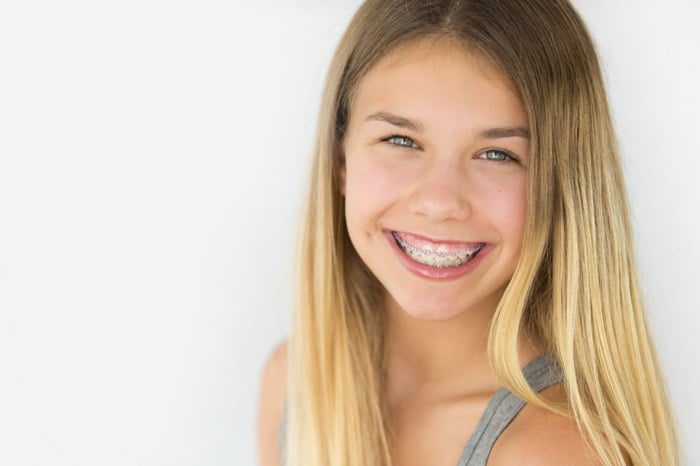 Actual TO Patient
THE IMPORTANCE OF CHILDREN'S ORTHODONTICS
Is a straight smile really worth it? Our answer is: there's more to orthodontics than that. A nice smile is the most obvious benefit, however the real rewards come from creating an ideal, functional bite. This promotes oral health, which strongly links to overall physical health, as well as contributes to clear speech. While we love a good before and after photo, our team knows that our children's braces are setting up our patients for a healthy life.
Please contact our children's orthodontist practice or call us on: 703-773-1200 to schedule an appointment for an orthodontic evaluation. Early treatment with children's braces now will give your child a healthy, beautiful smile for the future.