STEPHAN TISSERONT, DDS MS
I feel very fortunate to have found a profession as rewarding as the field of Orthodontics! For over 20 years, I have enjoyed creating custom, beautiful smiles for our family of patients all over the Northern Virginia area. You can even find some of our loyal patients across the country and abroad!
Getting to know all of our patients and their families is immensely rewarding, and I have enjoyed creating lasting friendships with many families. We consider all of our patients to be a part of the Tisseront Orthodontics family!
Orthodontics can change a person's life by boosting confidence and self-esteem. I see evidence of this every day and it truly is a fulfilling experience for our whole team. A great smile is one of the first things people notice, and when we see patients who can't stop smiling, it lets us know we've accomplished our goal!
EDUCATION
After attending the University of Paris VII School of Dentistry in Paris, France for both my undergraduate education and my Doctorate of Dental Surgery degree, I continued on to the prestigious Orthodontic Program at Oregon Health Sciences University's School of Dentistry in Portland, Oregon. During this three year comprehensive Orthodontic Graduate Program, I earned my Master of Science Degree in Orthodontics.
I participate in regular continuing education to keep abreast of the latest techniques in orthodontics available today. My bio-mechanics background coupled with my passion for orthodontics is a winning combination for all of my patients. Participating in classes and seminars allows me to stay current with all of the latest trends in orthodontics to pass on to my patients!
Come see the difference we can make in your Orthodontic experience!
"It is very important for me to evaluate every patient as a whole, including facial features, profile and what is most important to the patient. Each and every patient is different, which translates to thousands of custom treatment plans delivered over the years. I am so lucky I quite literally love what I do!"
DR. TISSERONT
EXPERIENCE
With 20 years of private Orthodontic practice in and around Reston, I specialize in both Children and Adult Orthodontics. I invite you to a high-end, high-quality Orthodontic experience at Tisseront Orthodontics! My Team is highly trained and experienced in all aspects of orthodontic treatments, including invisible forms such as Invisalign, Clear Ceramic braces on both top and bottom and the latest Custom Lingual (behind your teeth) braces. Our entire Team participates in regular continuing education seminars throughout the year from our Clinical team to our Front office team.
As a world leader in the technology of Custom Lingual (behind your teeth) braces, I am proud to be the largest provider in the U.S. My background also includes Wilckodontics, Temporary Anchorage Devices (TADs) and all the latest technological advances that make sense for my patients.
I am the founding member of the prestigious Elite Lingual Orthodontist Study Club (ELOS) that gathers the best lingual providers in the US and Canada.
Our entire Team participates in regular continuing education seminars throughout the year, from our Clinical team to our Front office team. Whatever your personal Orthodontic needs may be for you or your family, I pledge to deliver an exceptional, high quality treatment with outstanding customer service. Come see the difference we can make in your Orthodontic experience!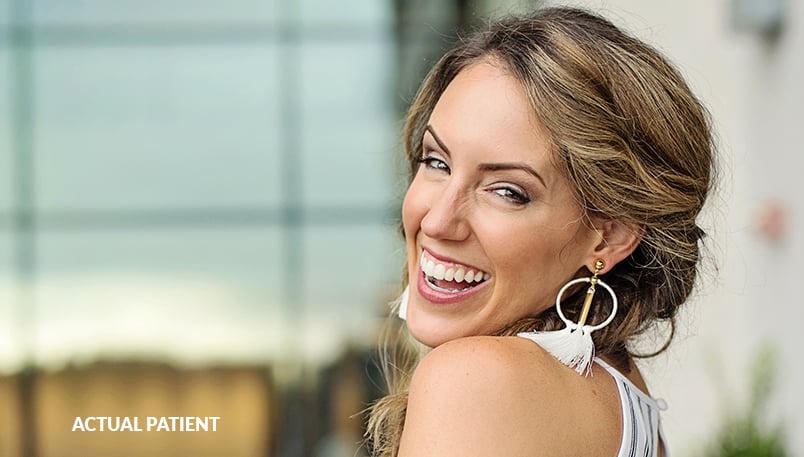 OFFICE LIFE
Our goal as a practice is to be the very best part of each patient's day.  When a patient walks through our door, the fun begins! We have contests, fun prizes, and an Annual Patient Pool Party. Our team members all have a genuine love for what they do, and each plays a special role to help make our patients feel right at home. From our Front Desk Coordinator to our Clinical Patient Managers, my team is dedicated to providing you exceptional, state-of-the art patient care.
As an office, we are strongly committed to supporting the community in which we live.  Each year, we enjoy visiting local elementary schools to teach students the importance of excellent dental health along with our mascot, Freddy Flossasaurus! Our Annual Halloween Candy Buy-Back Event benefits Children's National Medical Center in DC as well as our Troops abroad, and proves to be a very popular event within the community.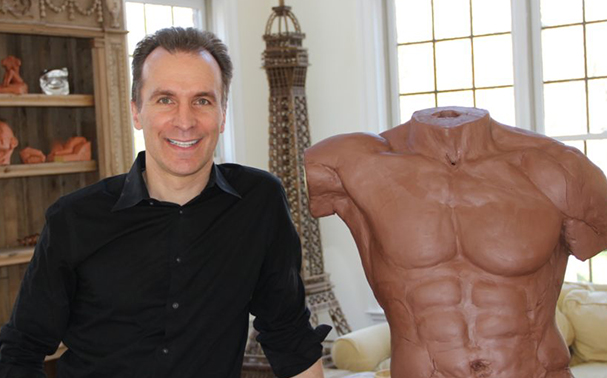 OUTSIDE THE OFFICE
A native of Paris, France, I have been living in the Reston area since 1998 with my two sons, Arthur and Alex. As a family, we love to swim in the Reston pools, ride bikes, play tennis, and we all enjoy traveling back to France to see family. I also enjoy Figure Sculpting.