[vc_row][vc_column][vc_single_image image="782″ img_size="full" alignment="center" onclick="img_link_large"][/vc_column][/vc_row][vc_row el_class="top-gap"][vc_column][vc_column_text]
INBRACE: A NEW ALTERNATIVE TO TRADITIONAL BRACES
Although having to be fitted with an orthodontic device may not seem entirely appealing, the prospect of having straight, healthy teeth is. Modern-day dentistry offers an array of orthodontic devices and treatments, which can make the dream of a beautiful smile a reality for those with crooked or misaligned teeth. This means you're no longer limited to traditional wire braces, comprising of rubber bands and brackets; there are now less conspicuous options like the InBrace, for example.[/vc_column_text][/vc_column][/vc_row][vc_row][vc_column width="1/4″][/vc_column][vc_column width="1/2″][vc_video link="https://www.youtube.com/watch?v=7YF_f4u4LQg"][/vc_column][vc_column width="1/4″][/vc_column][/vc_row][vc_row][vc_column][vc_column_text]If you're not familiar with InBrace, they are an FDA registered orthodontic device comprised of slim brackets and wires, which are attached to the back of your teeth as opposed to the front. This revolutionary design makes them nearly undetectable while offering the same benefits commonly associated with traditional braces. In this article, we will detail why InBrace's are quickly becoming a must-have for those with crooked/misaligned teeth, how to properly maintain them, and much more.
Do InBrace Orthodontic Devices Work?
Other than being affixed to the back of one's teeth, InBraces orthodontic appliances are not very different from traditional orthodontic devices, which have been around for many years. They are manufactured to meet or exceed the same stringent orthodontic, dental, and craniofacial standards commonly associated with other dental appliances. One of the biggest differences between an InBrace and its traditional counterpart is that the InBrace is not likely to become discolored overt time, which is a common occurrence with traditional orthodontic devices.
Are InBrace Orthodontic Devices Covered by Insurance?
Needless to say, most major dental insurers are moving faster to cover innovative treatments that can improve a patient's oral health, InBrace orthodontic devices are no exception. That being said, you're encouraged to consult with your insurance provider regarding co-payments, deductibles, and any other financial obligations relative to your treatment. For those who do not have dental insurance, the cost is comparable to that of clear aligners like Invisalign, for example.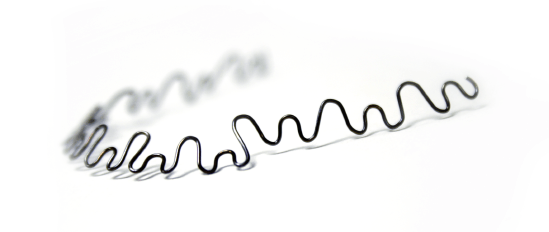 Are InBrace Orthodontic Devices Hard to Keep Clean?
In addition to being nearly undetectable, InBrace lingual braces are easy to maintain; because they are attached to the rear surface of your teeth, the likelihood of food particles becoming trapped in them is greatly reduced. Also, they do not present a challenge when brushing and flossing like traditional orthodontic devices. The design of these devices can also improve one's self-esteem since they are not easily noticeable, which means that selfies and group pictures shouldn't be a problem.
Comfort and Oral Health
Rarely are orthodontic devices considered comfortable; however, InBraces lingual braces are the exception. They utilize self-driving "GentleForce Technology" to guide your teeth into an optimal position with minimal discomfort. It should also be noted that this technology can help contribute to healthy gums, not to mention a strong and healthy jaw bone. If you're not familiar with GentleForce Technology, it is a patented technology that eliminates the need for routine adjusting and tightening typically associated with traditional orthodontic devices, and instead, relies on self-driving technology to guide and straighten teeth.
To see if you are a candidate for InBrace lingual braces, contact our office for a complimentary consultation.
InBrace
[/vc_column_text][/vc_column][/vc_row]