Last Updated on 
If you are thinking about taking your child to an orthodontist but are wondering about how qualified pediatric orthodontists are, you should be aware of the extensive amount of schooling and degree requirements that are necessary for an orthodontist to obtain. With this information in hand, you should be more confident about taking your child to an orthodontist. Then exploring their options for straighter teeth.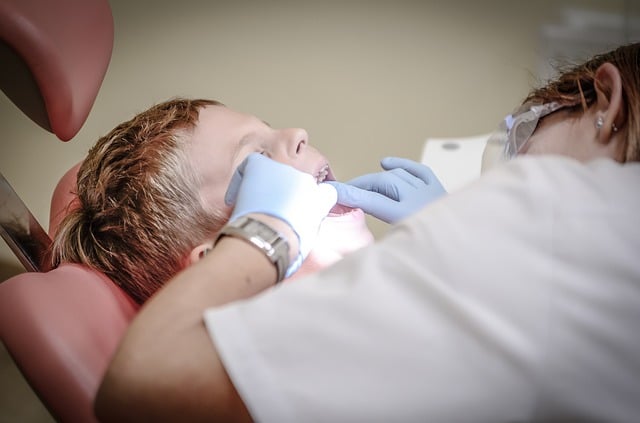 What Are Pediatric Orthodontists?
A pediatric orthodontist refers to any individual who is qualified to provide orthodontic care to children between the ages of infancy and 17. An orthodontist will primarily provide treatment and services to children who are looking to have their teeth straightened or to correct a malocclusion. While adults can seek the same types of treatment, the best time for orthodontic care is when the patient is still a child. Teeth are more susceptible to moving during a child's formative years. This means that a couple of years of braces or Invisalign should provide the child with the amount of straightening that their teeth require.
Orthodontic Degree Requirements and Schooling
A pediatric orthodontist must be able to diagnose and treat a wide range of issues that may be affecting your child's teeth. The orthodontist degree requirements necessary for pediatric orthodontists begin with a standard college degree. This degree will need to be centered around one of the hard sciences like chemistry or biology. Along with a standard undergraduate degree, an individual will also be required to take the Dental Admission Test. Which is a necessary step even for people who are specializing in orthodontics.
This examination includes four smaller tests that focus on quantitative reasoning, perceptual ability, reading comprehension, and natural sciences. An individual who wishes to become an orthodontist will need to obtain a score of at least 17 if they want to be able to attend a dental school upon receiving an undergraduate degree.
It's also important to understand that dental schools aren't easy to get into. Anyone who applies must have a GPA of at least 3.0 out of 4.0. Plus, they will need to provide the school with numerous letters of recommendation. Once someone is accepted to dental school, they will need to attend for four years. Which will help the prospective orthodontist learn more about the basics of orthodontics. In order for someone to graduate from dental school, they will be required to take a comprehensive two-part exam.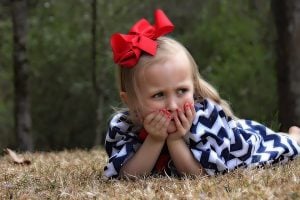 Examinations
The first part of this exam is taken at the conclusion of the second year of dental school. The final part of the exam occurs at the end of the fourth year of dental school. If this individual passes both parts of the exam, they will receive a license as a Doctor of Dental Surgery or Doctor of Dentistry, one of which is necessary to fulfill orthodontist degree requirements.
At this point in time, a traditional dentist would be required to obtain two more years of residency education that pertains to dentistry for children if they wanted to become a pediatric dentist. When someone is attempting to become a pediatric orthodontist, they will need to go through orthodontist schooling. Being admitted to an orthodontic school is exceedingly difficult and competitive.
The person applying to the school will need to have a very strong academic performance. And will also need letters of reference from the faculty of the dental school that they attended. The majority of orthodontic programs will only accept around three students every year, which shows just how qualified someone needs to be in order to qualify as a pediatric orthodontist.
There's More…
The residency that occurs with orthodontist schooling can last anywhere from 3-5 years. During which the individual learns how to provide standard orthodontic services to children. Most of the training and education that occurs with orthodontist schooling is hands-on, which allows the individual to treat patients immediately after leaving school. After the full residency has been completed, an orthodontics board examination will need to be taken. This exam is divided into four parts and covers a wide range of topics.
One topic that's focused on within this exam is developmental anatomy, which is essential for a pediatric orthodontist to know if they want to properly treat the teeth of a child. A clinical exam is also necessary alongside the written exam. If the individual passes both tests, they receive a license as an orthodontist. Which they will be required to renew every 10 years.
Additional Orthodontic Training Requirements
While most of the degree requirements that are necessary to become a pediatric orthodontist are completed before the individual becomes a full-fledged orthodontist, additional training is necessary. These additional requirements are considered to be continuing education. Which can be around 15-20 hours per year depending on the state.
The reason that this continuing education is so important is that it provides pediatric orthodontists with the ability to learn more about the latest technologies and treatments in the field of orthodontics. For instance, invisible retainers and ceramic braces are just a couple of the relatively new advancements in orthodontics.
When to Bring Your Child to a Pediatric Orthodontist
If you have a young child, it's imperative that they receive an orthodontic check-up early on in the developmental stages of their life. Even if your child's teeth appear to be straight and in perfect condition. A pediatric orthodontist has the expertise necessary to know whether or not problems will occur. Whether now or in the future that will need to be corrected.
While there's no specific age requirement for when your child needs to make their first visit to an orthodontist. It's recommended that the first visit occurs just after the permanent teeth start to come in. Which is typically around the age of 7. The visit will inform you about what orthodontic solutions may be necessary for the years to come.
Contact us Today
If you believe that your child needs to have their teeth straightened, get in touch with Dr. Tisseront and our Pediatric Orthodontists at Tisseront Orthodontics to schedule a consultation.


Like what you read? Comment below or CLICK on an APP LOGO to follow us and share the conversation
Tisseront Orthodontics
11720 Plaza America Drive, Ste. 110
Reston, VA 20190
Phone: (703) 773-1200
What Kind of Training (Do Pediatric Orthodontists do?)