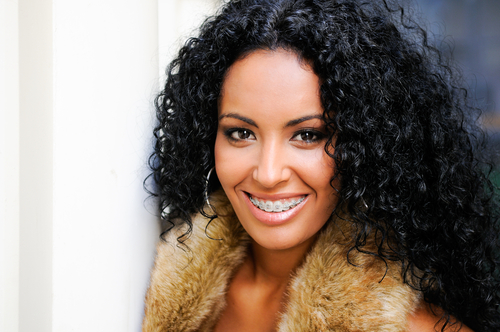 More adults than ever are choosing to pursue orthodontic treatment; the American Association of Orthodontists states that 20% of orthodontic patients are over the age of 21. Any professional orthodontist is committed to providing the very best care possible for his or her patients, and this includes the recognition that adult patients may need different treatment than younger patients. If you would like to learn more about adults' experience receiving orthodontic care, keep reading for our explanation of some of the basics.
Why Do I Need Treatment?
Orthodontic treatment is an individual choice everyone must make, and there are many things to take into consideration, including the potential benefits of getting braces or other types of treatment. Many patients choose to receive orthodontic care as adults due to issues such as a bad bite, tooth crowding, or painful pressure in the jaw. Indeed, straighter teeth are often healthier teeth, so there are concrete, long-term benefits to getting orthodontic treatment. However, you don't need a "reason" to pursue orthodontic care! Gaining a more confident smile is worth the experience for many adults. Whether you are experiencing pain or simply would like a straighter smile, orthodontic treatment could vastly improve your quality of life.
At the Orthodontist's Office
Even though many adults receive orthodontic care, some patients experience embarrassment when they head to the orthodontist's office for the first few visits, especially if the orthodontist also treats children. However, any professional orthodontist will do his or her very best to make you feel as welcome and comfortable as possible. This includes before you get to the office; orthodontists should understand that you have a busy schedule, and do their very best to accommodate you to ensure that you can get the care you need without disrupting the rest of your life. Finally, any good orthodontist will know that adult patients require a different type of care than children, and will work with you to consider the best options and types of treatment for you.
Consider Your Options
Many adults are reluctant to pursue orthodontic care because they don't want to wear conspicuous braces. Luckily, today there are many alternative treatment options that can give you a beautiful, straight smile without bulky metal on the front of your teeth. When you visit the orthodontist, he or she will discuss which options are best for you, your mouth, and your needs. However, it's a good idea to inform yourself about options such as Invisalign® and lingual braces, both of which are invisible to others.
Especially because your life is so hectic, Tisseront Orthodontics understands that it can be daunting to think about pursuing orthodontic care as an adult. However, there is great value in attaining a straighter, more confident smile. If you have questions about your orthodontic treatment options as an adult, please contact us or schedule a free consultation today.