Lingual braces are becoming more and more popular for patients who want straighter teeth without the cosmetic disadvantages of traditional metal braces. This type of braces rests behind your teeth, making them practically invisible! Better yet, they are both comfortable and effective due to their personalized design, which is specially tailored to meet the needs of each individual patient. Some of the most popular brands of lingual braces—available at Tisseront Orthodontics and other lingual braces specialists—include SureSmile, Harmony, Incognito, InBrace, and Brius. But which kind is best for you?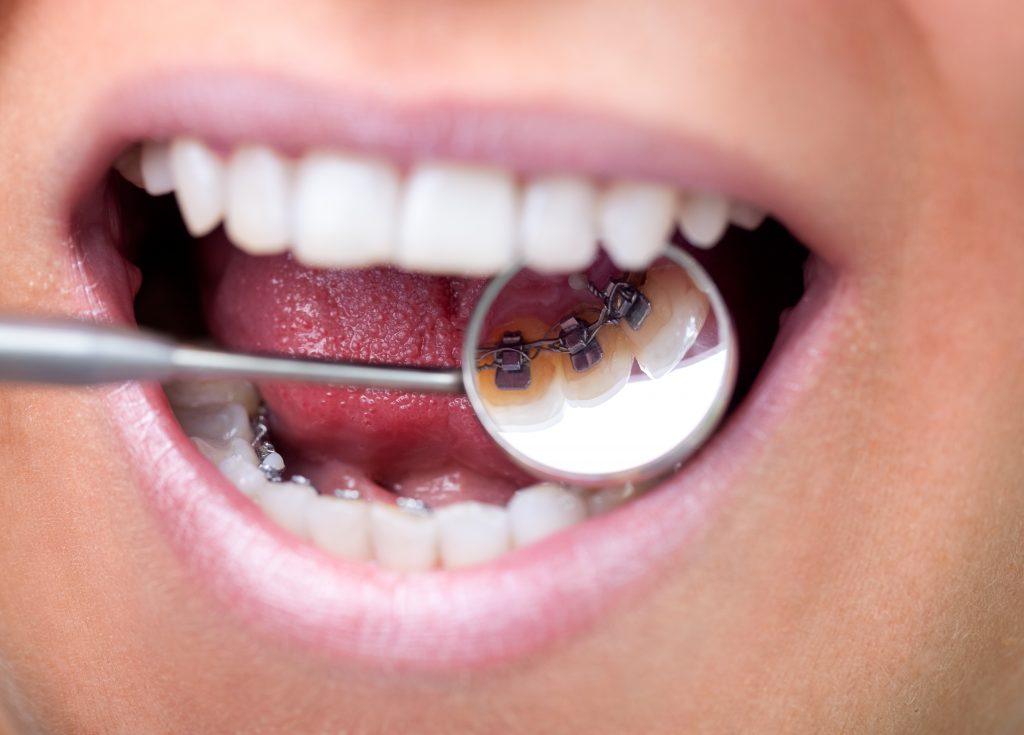 Customized Lingual Braces
One of the biggest benefits of lingual braces is the complete customization they offer for your treatment. Your orthodontist will come up with a plan and design specifically to meet your needs, providing you with quick and effective treatment. Incognito® Hidden Braces is one example of a treatment that offers this great level of customization combined with advanced technology such as intelligent brackets and wires.
3D Treatment Planning and Lingual Braces
Because lingual braces are becoming so popular due to their cosmetic advantages, many providers of lingual braces are at the forefront of technological development. One example is Suresmile®, a treatment planning process that relies upon 3D modelling techniques to craft an extremely precise, personalized treatment plan. Once the plan is produced, robotic implements are used to adjust the parts of the braces, resulting in very precise and effective treatment. InBrace is another lingual braces provider that uses innovative 3D technology to create a smart memory wire that works quickly and discreetly.
Self-Ligating Lingual Braces
Many of the most popular lingual braces choices are also self-ligating, meaning they do not require ties to hold the implement together and put less pressure on your teeth. Harmony® Lingual Braces, for example, are a popular option due to the fast, customized treatment that comes with their self-ligation technology and personalized treatment approach. These braces are incredibly versatile, and can correct virtually all orthodontic issues.
Non-Sliding Treatment
Some newer types of lingual braces offer the possibility for independent tooth movement, providing an extra level of customization and more targeted treatment. The most well-known provider of this type of treatment is Brius®. With Brius, no adjustments are required, meaning you save time on visits to the orthodontist!

Ultimately, the decision as to which type of braces suits your needs and desires should be made between you and your orthodontist. Knowing the options, as well as the advantages of less-traditional types of braces, is important in allowing you to make an informed decision! If you're interested in lingual braces, contact lingual braces specialist Dr. Tisseront for a consultation.