Last Updated on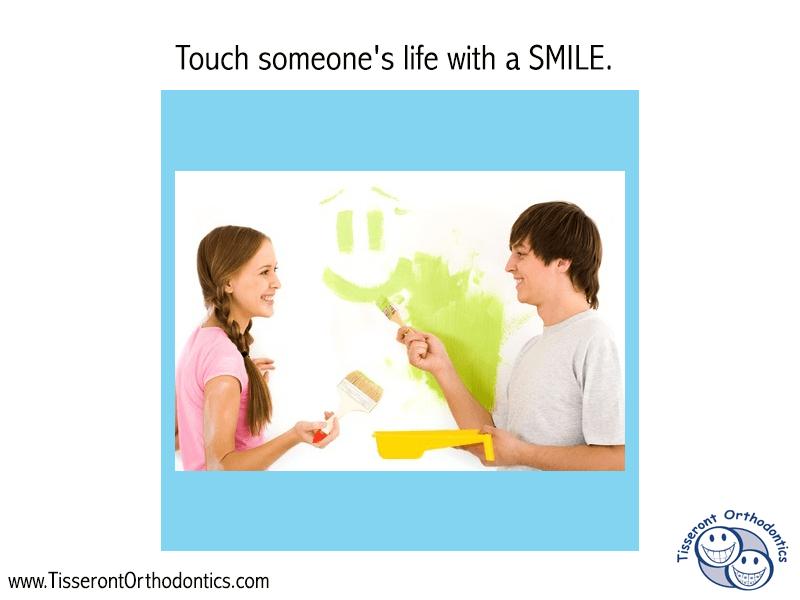 Touch Someone's Life With a Smile
It doesn't really take much to change someone's day for the better, but in our hectic and media-centered lives, some of us forget how much you can truly touch someone's life with a smile. A beautiful smile connects people and lets you share a piece of your heart with someone else; that's why a big, genuine smile is so incredibly meaningful.
Sharing a smile doesn't have to be difficult, but for some people it's a little scary. Yes, it can take a little courage to share a part of yourself with a welcoming smile, but it can mean a great deal to another person. Some people may be lonely and have no one to share their day with. Just smiling at that someone you meet on the street can make all the difference in that person's day.
Of course, some people have a hard time sharing a big smile because they are self-conscious about their teeth. That's a shame, as most people are simply touched to have someone share a happy moment with them, regardless of how that person's teeth look. The great news for people who are a little shy about smiling is that now there is an easier way to achieve straight teeth. With the help of an experienced orthodontist, Invisalign braces can straighten teeth almost invisibly. These braces really work wonders at creating a beautifully straight smile, and they don't even show while they are working.
Free Consultations
Dr. Stephan Tisseront has an orthodontic practice in Reston, Va., where he treats children, teenagers and adults. Tisseront Orthodontics has top-of-the-line diagnostic equipment to determine if orthodontic treatment is necessary. Patients at Tisseront Orthodontics might need to wear:
• Removable Invisalign aligners made of clear plastic
• Lingual devices worn on the backs of your teeth
• Surgical treatments for serious orthodontic problems
• Retainers to maintain the positions of your teeth
Lingual devices worn on the backs of teeth are extremely popular to avoid having noticeable wires and braces, and Dr. Tisseront offers the Harmony and Incognito brands. Make a telephone call to 703-773-1200 to schedule your free consultation.
Tisseront Orthodontics
11720 Plaza America Drive, Ste. 110 Reston VA 20190-4762
Phone: (703)773-1200
Touch someone's life with a smile.