Last Updated on October 28, 2018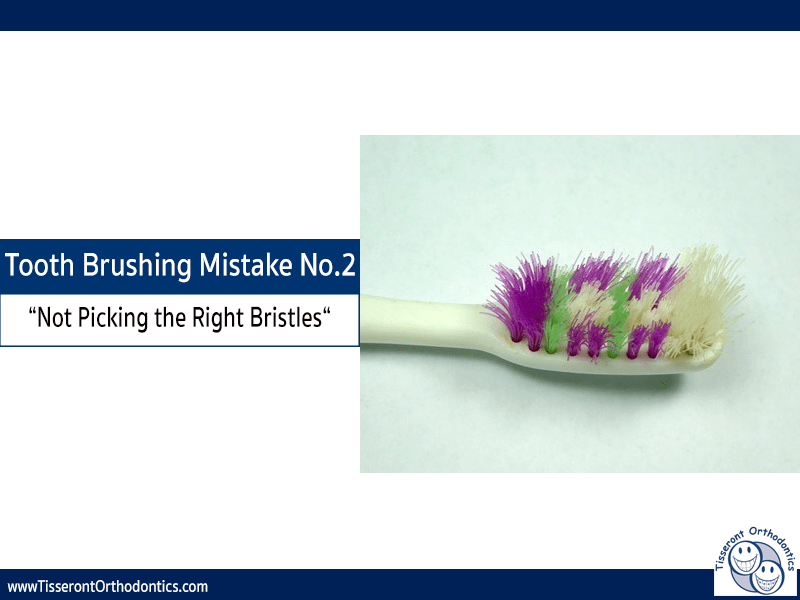 Why it is Important to Choose a Soft or Medium Strength Bristled Toothbrush
When anyone is shopping for a new toothbrush, it is vital to choose one with the correct type of bristles to remove debris located between their teeth. Brushing teeth at least twice a day and flossing once a day is the most important way to prevent cavities and gingivitis. Selecting the correct toothbrush is particularly important for individuals wearing orthodontic devices, including lingual, ceramic or clear braces. Using a toothbrush with hard bristles can scratch the surfaces of ceramic orthodontic materials or break the wiring mechanisms of lingual devices.
Choose a Knowledgeable Orthodontist
While it may seem confusing to shop for a new toothbrush after beginning to wear invisible orthodontia or Invisalign aligners, an orthodontist will explain the process. Individuals wanting to wear invisible braces are often adults who understand the importance of taking care of the devices to avoid repairs. Today, children and teenagers also want to wear clear orthodontic materials that do not lead to embarrassment. A top-notch orthodontic facility has a team of professionals ready to help their patients understand how to care for orthodontia properly. When scheduling an appointment with an orthodontic facility, make sure to choose one that offers a full line of services.
Call Today to Schedule an Appointment
Patients visiting Tisseront Orthodontics in Reston, Va., receive a thorough examination to determine the best type of corrective orthodontics for their malocclusions. In addition, Dr. Stephan Tisseront instructs each patient how to care for their orthodontics properly. For individuals wearing Invisalign, a traditional toothbrush with medium or soft bristles is typically advised. However, for patients wearing invisible braces such as:
Orthodontist in Reston, VA offering caring service for both Children and Adults.
Specializing in Aesthetic Orthodontics (Lingual braces, Invisalign and Clear braces).
11720 Plaza America Dr, Ste 110 Reston, Virginia 20190
Phone: (703) 773-1200