Last Updated on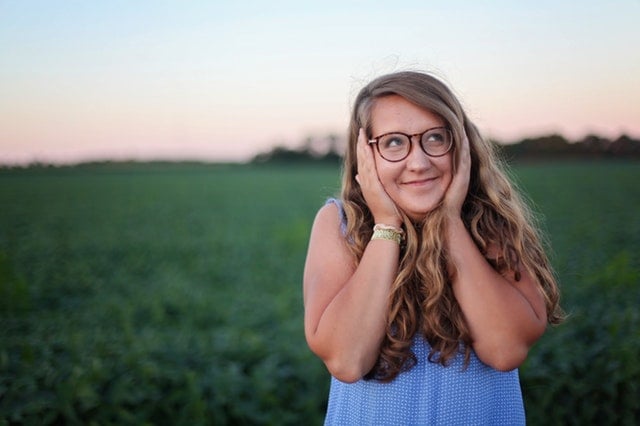 Three Reasons Your Orthodontic Braces Are Still On
Braces have become fashionable. Because of their shine, many kids and young adults love the idea of having to receive them; they're just another glitzy accessory. Receiving braces is truly a memorable day. But getting them off is even more memorable. After an examination, orthodontists are able to tell their patients how long they should expect to wear their braces. By the time treatment is supposed to end, most people are ready to have their braces off. Sometimes, however, treatment unexpectedly lasts longer than planned. This is due to a few common factors that play major roles in whether or not your braces come off on time.
Your Orthodontist Was Too Speedy or Inattentive to Your Needs
Orthodontists are expertly trained to diagnose, apply, and remove braces. While most of them take the adequate amount of time to properly assess your teeth and to predict the amount of time needed to correct them, some of them focus more on speed. They want to get you into that chair and back out. Some negatives that can arise from moving too fast are
an incorrect diagnosis
an incorrect treatment plan
scheduling appointments too far apart
This doesn't allow your orthodontist to effectively monitor your progress. If appointments are adequately spaced apart, your professional could notice sooner any flaws in the treatment plan and be able to immediately correct his errors.
Speediness can be a plus, but when it comes to the matter of the teeth, ensure that your professional is taking his time and isn't rushing.
You Haven't Been Taking Good Care of Them
You play a major role in how effective your treatment is. Caring for your braces exactly as you are told will help the process run more smoothly. Try to avoid things such as these.
Arriving late to appointments.
Time is a resource for both you and your orthodontist. If you're late to an appointment, all procedures that were scheduled – such as extractions or surgeries – will have to be rushed or not be performed at all. You will have to catch up on these at a later visit, lengthening your treatment time.
Missing appointments
Keep missed and changed appointment times to a minimum. Your ortho knows how often your teeth should be examined and monitored. If you must call to reschedule an appointment, try to keep your new appointment date close to the last one. This way, if there is anything the orthodontist needs to catch or observe, he can do so before it becomes a major problem.
Breaking your brackets and wires
Constantly needing to replace bent or damaged braces could add months or even years to your treatment plan. Avoid eating hard foods to lessen your risk of damaging your braces.
Not following oral hygiene or other instructions given to you by your orthodontist
Follow your orthodontist's instructions just as they are given. Bad oral hygiene could cause infection, which impedes the movement of teeth. Infection also swells your gums, making it more difficult for the orthodontist to work on your teeth. Avoid thumb-sucking or lip-biting as they can also impede your progress.
Some things are unavoidable. If you or your child gets sick, you may have to miss an appointment. That's understandable. But doing the best you can on your part makes for a more effective treatment plan.
Your Biological Response Is Delaying Your Progress
In this case, both you and your orthodontist have done everything by the book. Your orthodontist has properly assessed the teeth; you have kept up your oral hygiene and have done everything you were told of how to properly care for your braces; you each have flawlessly fulfilled your roles.
But there is one thing that is rarely taken into account in the initial examination: your biological response. People's teeth grow in differently.
Ankylosis is a condition that doesn't allow teeth to move.
Some patient's teeth move more rapidly than others.
The teeth in some people move slower than normal.
Each of these factors can drastically affect treatment time. However, delayed or slowed progress does not equal no progress; treatment can still be successful even if the patient possesses these complications. If you have these problems, speaking to your orthodontist about your options and your particular situation will help you to better understand any new steps that are needed in your treatment process.
An orthodontist who is too brief; your own inability to follow instructions; your body's natural growth patterns – all of these are things that affect treatment time. These factors mean the difference between having a smooth transition into a brace-free life or letting your braces have an extended stay. Everyone is in control of only his own actions, so just as you can't control the treatment you're prescribed, your doctor isn't responsible for whether or not you follow his instructions, and it also isn't up to him how quickly your teeth grow. As long as you and your doctor do your roles well, however, the treatment will be a success in due time.
Call Tisseront Orthodontics Today To Schedule an Appointment
At Tisseront Orthodontics in Reston, Va., you can have an examination from our knowledgeable orthodontist. Dr. Stephen Tisseront provides orthodontic treatments for adults, teenagers, and children with these devices:
• Aligners – designed using Invisalign software
• Braces – metal, ceramic and lingual
• Retainers – to keep teeth in position after orthodontic treatment ends
• Surgical orthodontics – removal of baby or extra teeth
Our patients can have iTero archwires designed at our orthodontic office, and we also offer Acceledent Aura devices to reduce treatment time. Call us today at 703-773-1200 to schedule an examination with Dr. Tisseront in our state-of-the-art orthodontic facility.
Tisseront Orthodontics
11720 Plaza America Drive, Ste. 110 Reston VA 20190-4762