Last Updated on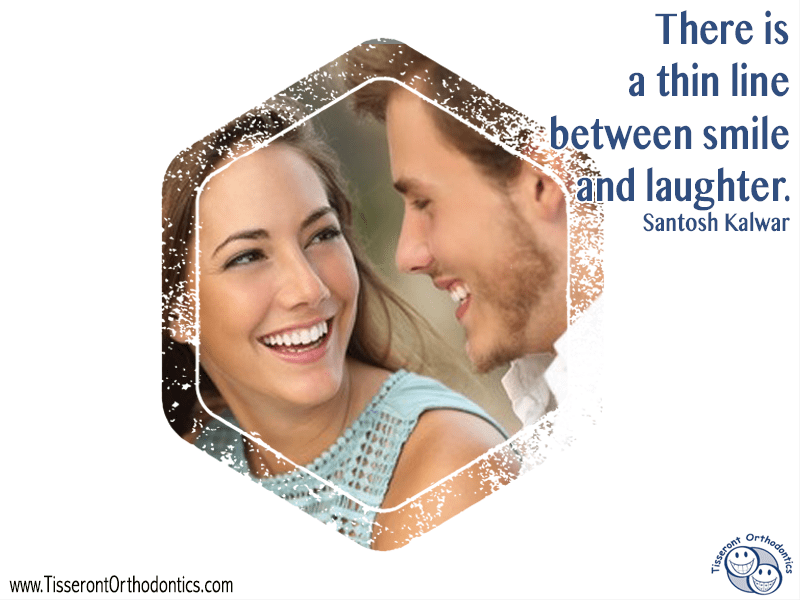 There is a thin line between smile and laughter ― Santosh Kalwar
You Can Smile and Laugh While Undergoing Orthodontic Treatment
The writer Santosh Kalwar believes that there is a thin line between a smile and laughter, but if you avoid smiling or laughing because your teeth are crooked, then it is time to visit an orthodontist for an evaluation. With modern orthodontic devices, it is possible to have a beautiful smile in only six months to four years. The only way to know if you need to wear aligners or braces is by having an examination at an orthodontic facility. Today, orthodontic evaluations are completed using state-of-the-art computer software to see how your face will look after undergoing treatment to straighten your teeth.
Orthodontic Treatment Is Fast and Easy
If you have minor misalignments of your teeth, then an orthodontist will recommend clear plastic Invisalign aligners that are worn for six months to one year. Alternatively, when you have serious malocclusions, you must wear some type of braces for two to four years. However, you don't have to worry about looking horrible while you undergo orthodontic treatment because there are ceramic brackets that are designed to match the color of your teeth. You can also choose to have brackets applied to the backs of your teeth instead of the front, making it easier to smile and laugh without anyone noticing your orthodontic devices.
Schedule an Appointment with Tisseront Orthodontics
At Tisseront Orthodontics, in Reston Va., you can schedule an appointment with a caring orthodontist. Dr. Stephen Tisseront offers orthodontic treatments for children, teenagers and adults with these devices:
• Invisalign – aligners that are suitable for teenagers and adults
• Braces – ceramic, metal or lingual devices for adults, teenagers or children
• Harmony – self-ligating devices for fast orthodontic treatment
By calling us at 703-773-1200, you can begin orthodontic treatment right away so that it is easier to smile and laugh with gorgeous straight teeth.