Last Updated on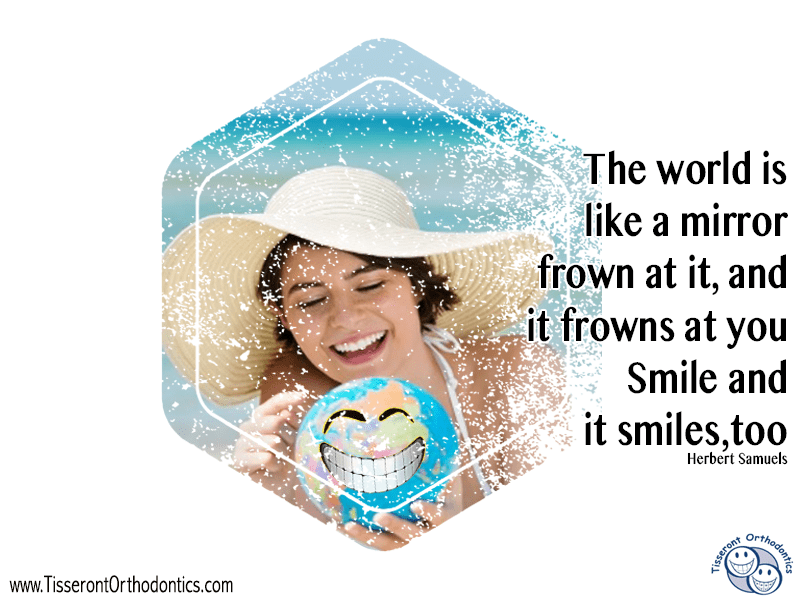 "The world is like a mirror; frown at it, and it frowns at you. Smile and it smiles, too" – Herbert Samuels
Smiling At Others Leads to Them Smiling Back
Herbert Samuels was a British politician who believed that the world reflects your smile or your frown the way that a mirror does. When you frown at other people, they may frown back at you, but if you smile at everyone, then they return a smile. This positive attitude can lead to you having a happier life, but when you avoid smiling because your teeth have ugly gaps, it is time to schedule an appointment with an orthodontist. Today, adults in addition to children are choosing to wear braces to straighten their misaligned teeth, and orthodontic treatment is faster and easier than long ago.
It Is Easy to Smile While Undergoing Orthodontic Treatment
Undergoing an examination at an orthodontic facility requires only a few hours of your time because there are modern diagnostic tools. An orthodontist will take X-rays of your teeth to determine if you have malocclusions that require treatment with Invisalign aligners or some type of braces. If you have wide gaps between your teeth along with other problems, then you need long-term orthodontic treatment that can last two to four years. However, most individuals have minor malocclusions that are repairable with Invisalign aligners, and you can continue to smile no matter what type of orthodontic treatment is required.
Call Our Orthodontic Office Today
At Tisseront Orthodontics in Reston, Va., Dr. Stephan Tisseront offers examinations for children, teenagers and adults. There are several types of treatment available, including:
• Metal brackets and wires
• Color-matching brackets and invisible wires
• Clear plastic aligners made by Invisalign
• Retainers that are worn after orthodontic treatment ends
• Brackets and wires worn on the backs of your teeth
We offer a free consultation after your examination to discuss other orthodontic treatment options such as the Acceledent Aura device. Call us today at 703-773-1200 to schedule an appointment.