Last Updated on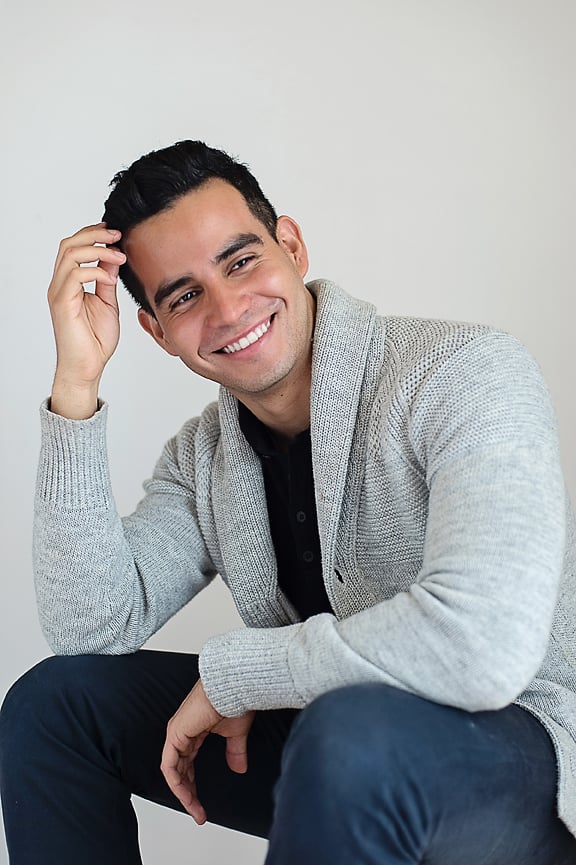 We know that braces and orthodontic care are expensive, but they are an investment in you or your child's beautiful and healthy smile that also impact your overall oral health. In children, this can address issues before they cause problems. Dr. Tisseront is committed to supporting you through the process of understanding your options and finding the best way to meet your needs and your budget.
Affordability
Our office accepts most major credit cards and most insurance plans. Our staff is always available to assist you with paperwork necessary to billing your insurance plan(s) that may cover portions of your services. We also offer affordable payment plans. Oral health should not be viewed as a luxury but as an important part of health care for yourself and your child.
Transparency
Our staff will discuss your unique orthodontic needs with you and go over all options and associated costs with you. You will know exactly what you are paying for, how much you are responsible for and what your payments will be before you agree to proceed. The cost of orthodontic treatment varies depending on your individual needs and the treatment plan chosen to meet those needs, but we will work with you to design a treatment plan that you understand and there will be no hidden or surprise costs. We accept
VISA
Mastercard
Discover
American Express
Braces or Invisalign?
We consider both what type of treatment will best address the needs of your orthodontic care and what the costs are. Many people think of braces as the only option they have, but this is not always true. Advancements in orthodontic care provides more and better options today, and those options are becoming more affordable as well. Our staff helps you to analyze all of the costs of treatment so that you fully understand not only your investment but the long-term financial benefits of your different choices. The "costs" of your treatment plan are more than only financial.
Invisalign Is A Cost Saver
Many people fear this newer alignment option because in the past it has been much more expensive. Thanks to advances in orthodontic care, this option is now fairly comparable in cost to older traditional types of orthodontia. The financial costs are also offset by other savings in time, necessary appointments, and the flexibility offered by this treatment. This unique alignment system features much easier cleaning methods, does not limit your food options, is much less irritating to your gums and you are given custom made aligners that you change for yourself on schedule so that you do not have as many office appointments as you would with traditional methods. Consider the financial savings in gas costs, fancy cleaning devices and extra visits for broken wires alone, and it is clear that technology has offered a more cost effective method. When developing your treatment plan, we do consider which method is best for your alignment needs and will explain to you why we are recommending the method we do. This may be a better option for you or your child and cost should not deter you from considering it, but we will help you to understand the costs associated as well as the benefits.
Consider All the Options
Your treatment plan is individualized and we try to offer you options within that plan that will be cost efficient for you and meet your orthodontic needs. We encourage you to discuss any concerns you have with us. There are many ways to finance your orthodontic care.
Dental insurance
Flexible spending accounts
Reasonable and affordable payment plans
Insurance coverage varies depending on your company and plan, but we will work with you to get the most out of your insurance plans to cover your orthodontic care. Typically your health plan does not cover orthodontic costs (there may be exceptions), but dental insurance does provide coverage. Some insurance coverage also requires that you have held coverage for a minimum period before you have access the orthodontic benefit, so you should consult with your Human Resources or directly with your insurance provider if you are not familiar with the requirements, limitations and levels of coverage. Our staff is always happy to assist you with gathering the necessary information from your dental health plan to understand specifically what portion of your treatment may be covered and what your out-of-pocket costs would be. Unfortunately, most dental health plans do not cover orthodontic services for adults, and you may have to consider other options for payment.
You may also consider beginning a flexible spending account (FSA) or health savings account (HSA) through your employer if one is offered. These accounts allow your employer to set aside money from your check that goes into an account that will reimburse you for medical and dental costs, including orthodontic treatment. Whether for your child or yourself, this is a way to "save" for medical needs that will not be covered by your insurance. If you are planning ahead to make an investment in Invisalign for yourself, this may be an effective way to set aside the money since you may not have any insurance coverage for the treatment.
Remember, we also offer flexible payment plans that can be designed to work realistically within your budget.
Our Commitment To You
We are proud to offer you a convenient location and comfortable office with friendly staff, utilizing the latest technology and knowledge about orthodontic practices. Our goal is to ensure you have the best care at a price you understand and feel good about. We pride ourselves on providing you stellar services.
Schedule an Appointment with Tisseront Orthodontics
At Tisseront Orthodontics in Reston, Va., you can receive a free consultation with Dr. Stephan Tisseront to learn more about your orthodontic options. Our orthodontist takes care of children, teenagers and adults at our top-of-the-line office, and he offers these treatments:
• Lingual braces – worn on the backs of teeth
• Invisalign – aligners for teenagers or adults
• Ceramic orthodontia – made with clear wires and color-matching brackets
It is also possible to reduce your orthodontic treatment time by using a small device from AcceleDent Aura that helps to accelerate the movement of your teeth into the correct positions.
Call us today at 703-773-1200 to schedule an examination with Dr. Tisseront in our state-of-the-art orthodontic facility.
Tisseront Orthodontics
11720 Plaza America Drive, Ste. 110 Reston VA 20190-4762
Phone: (703)773-1200