Last Updated on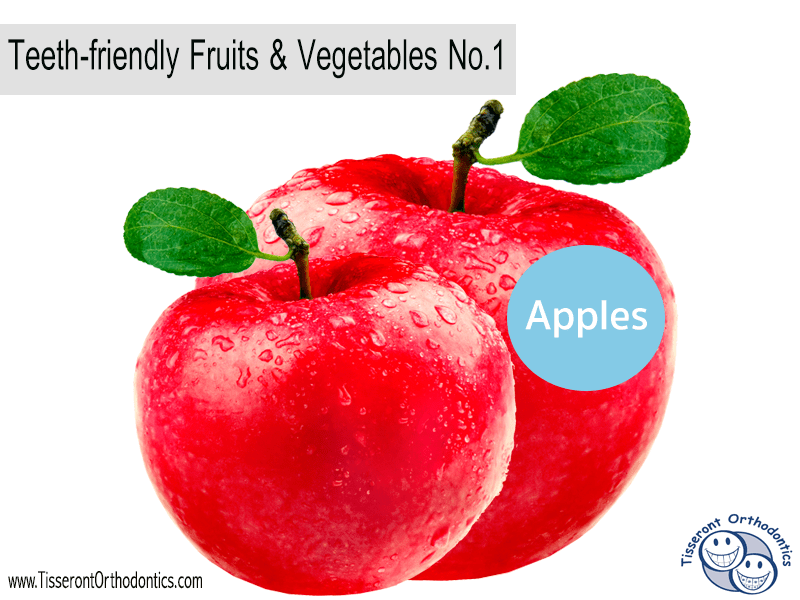 When it comes to nutrition and how it affects our bodies inside and out, apples are one hot-topic fruit that has stood the tests of time. Although there are many kinds of apples to choose from with varying degrees of nutritional values, they are simply great go-to snacks and ingredients to incorporate into our daily munching moments.
An Apple a Day Keeps Bacteria at Bay
Did you know that apples are amazing little teeth cleaners and brighteners? The acidity in apples gently cleans away stubborn stains through its astringent properties? Apples also assist in removing particles that cause bacteria. Apples are like Mother Nature's little toothbrush, as are celery, carrots and other crunchy fruits and vegetables.
Can Apples Replace My Toothbrush?
Wouldn't it be great to just eat an apple to keep our teeth healthy and bright? The truth is while apples are helpful in keeping our teeth healthier, apples still have sugars and acids that can decay teeth. Always make sure to brush daily with your favorite store-bought toothbrush, especially after eating.
Can I Eat Apples If I Have Oral Braces?
If you are fortunate enough to be wearing braces with brackets or Invisalign braces and aren't sure if apples are a safe choice for you, your orthodontist is eager to help. Luckily, eating apples while wearing Invisalign is allowed and encouraged since Invisalign is designed for easy removal prior to eating or drinking. Your orthodontist will be happy to provide a list of foods that are safe to eat. Don't forget, apple sauce is easy on the teeth and great for the body, too.
Schedule an Appointment with Tisseront Orthodontics
At Tisseront Orthodontics in Reston, Va., you can receive a free consultation with Dr. Stephan Tisseront to learn more about your orthodontic options. Our orthodontist takes care of children, teenagers and adults at our top-of-the-line office, and he offers these treatments:
• Lingual braces – worn on the backs of teeth
• Invisalign – aligners for teenagers or adults
• Ceramic orthodontia – made with clear wires and color-matching brackets
It is also possible to reduce your orthodontic treatment time by using a small device from AcceleDent Aura that helps to accelerate the movement of your teeth into the correct positions.
Call us today at 703-773-1200 to schedule an examination with Dr. Tisseront in our state-of-the-art orthodontic facility.
Tisseront Orthodontics
11720 Plaza America Drive, Ste. 110 Reston VA 20190-4762
Phone: (703)773-1200
Teeth-Friendly Fruits & Vegetables No. 1 Apples