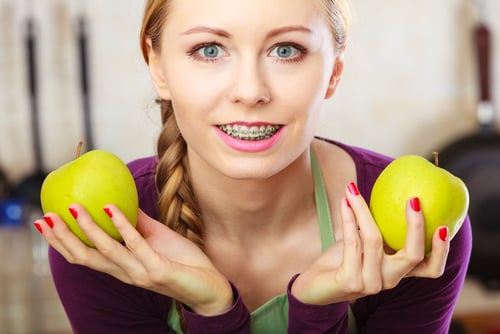 As Thanksgiving and the winter holidays approach, travel logistics are on many of our minds. If any members of your family are receiving orthodontic treatment, that can be yet another factor to worry about as you prepare to visit family or head somewhere warm for a much-needed vacation. Here are some of our best tips for making sure your or your child's braces are properly cared for while you're away!

Remember the Foods to Avoid
The holiday season offers the opportunity to eat special foods that aren't part of regular meals, whether they are traditional family recipes or exotic delicacies exclusive to your travel destination. While diets are often forgotten during this special time, for those with braces it's very important to remember which foods you should avoid. Chewy, crunchy, sticky, or hard foods could damage braces, so no matter how tempting the roasted chestnuts are, it's best to wait until you can enjoy them without risk.

Follow Normal Care Routines
While holiday travel gives everyone in your family a much-needed break from hectic daily life, that doesn't mean that all aspects of the daily routine should be forgotten. No matter how much fun you're having in the snow or on the beach, make sure that braces-wearing members of the family continue to clean their braces thoroughly. Before you leave for the trip, make sure that a toothbrush, toothpaste, mouthwash, and all other implements you use to clean your teeth are in the suitcase. No matter how much fun is being had, everyone in the family should take care to continue to brush after every meal and floss daily!

For tips on how to maintain oral hygiene with braces no matter where you are, see our helpful video: How Do You Brush and Floss With Braces?
The holidays are a time to be spent with family, free of concerns. As long as you remember these tips, braces shouldn't cause any trouble while you travel! At Tisseront Orthodontics, we are happy to answer any of your questions regarding the best strategies to make sure that your or your child's orthodontic implements are cared for as well as possible as you travel. Don't hesitate to contact us with any questions or concerns you may have.