Last Updated on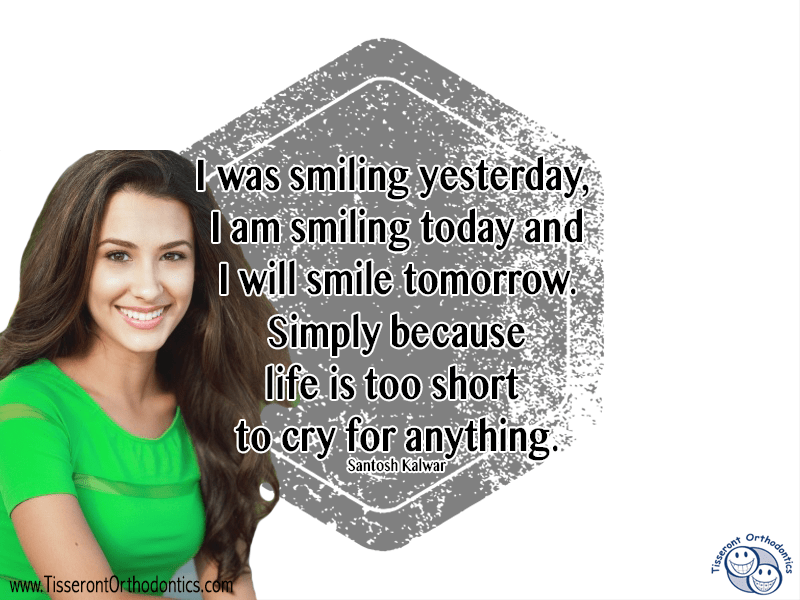 "I was smiling yesterday, I am smiling today and I will smile tomorrow. Simply because life is too short to cry for anything." ― Santosh Kalwar
Can something like invisalign give you a reason to smile? Well, a healthy and beautiful smile is known to make a person feel happier. This is good news for those who like to smile everyday to keep themselves in a good mood.
The only little hiccup that some people have to deal with is a less than perfect smile, which could be due to the following orthodontic issues:
Misaligned teeth
Gaps between teeth
Overbites or underbites
There are many reasons why someone might be dealing with these issues like the following:
Thumbsucking pass the age of four could cause teeth misalignment or overbites.
Genetics might play a role in these types of flaws.
Some believe that toxins and other environmental issues might have something to do with these flaws.
You can talk to your orthodontist about some of the possible causes, but dealing with the problem at hand is important. Your orthodontist has a few different ways that he or she can help like the following:
Invisalign
This procedure involves the use of two removable aligners. These will be worn for a period of time and adjusted every few weeks. They are meant to add pressure to your teeth and help set them in place. People love this option, because no one knows that they are being worn, and they can be removed when eating.
Braces
Braces are another popular option, which is sometimes preferred should the orthodontic issue be severe. Braces do not look bulky anymore. The wires are significantly thinner, making them a lot more appealing. Of course, these are just a few options available, but there are many others that might appeal to you.
Visit an Orthodontic Facility to Have Your Teeth Straightened
Dr. Stephan Tisseront offers expert orthodontic care in Reston, Va., for adults, teenagers and children. Our orthodontist provides several treatments for patients, including:
• Braces – lingual, ceramic or traditional devices
• Invisalign – clear plastic aligners
• AcceleDent Aura – pulsating device that stimulates teeth repositioning
• Surgical treatments – to repair serious malocclusions
To schedule your first appointment at Tisseront Orthodontics, call us today at 703-773-1200.