Last Updated on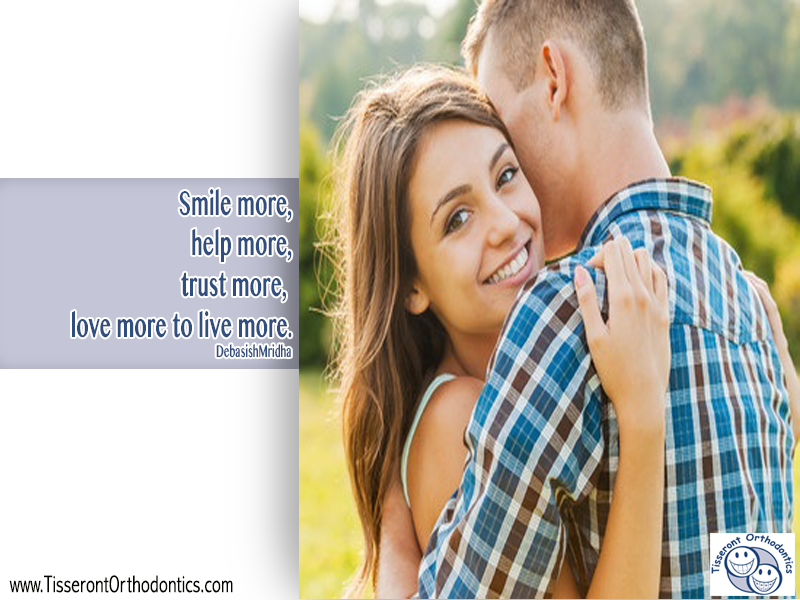 Smile more, help more, trust more, love more to live more. ― DebasishMridha
There is something special about a smile. It helps people feel a little better about life, and that is always a good thing. It is the ultimate symbol of bliss, and it is contagious, but there are a few things that might hinder a smile. This is when orthodontists come in handy.
What can Hinder a Smile?
A person's smile could be hindered for a number of reasons like crooked or misaligned teeth. This could be caused by damaging habits like sucking your thumb too long when you were young. You are supposed to stop around two to four years of age.
Some develop this problem because they grind their teeth too much, which could force your teeth out of place. You can talk to your orthodontist for tips to help you deal with this issue, but one solution is a mouthguard.
What are Your Options?
It may seem like your oral issue cannot be fixed, but there are a number of solutions your orthodontist can suggest to repair your smile. One solution is braces, which is the most known option. Of course, most consider braces unflattering, but that is probably because you are imagining large, metal brackets that were common a few years ago. Times have changed, and these dental devices have improved, using smaller brackets that are harder to spot.
The second option is Invisalign. This option works best for those who would like to hide that they are working on their smile. Invisalign is made up of two see-through aligners that can help restore your smile using pressure like braces. The difference is that people are not going to notice them, and they are removable.
Call Tisseront Orthodontics Today
At Tisseront Orthodontics in Reston, Va., you can receive a free consultation with Dr. Stephan Tisseront to learn more about your orthodontic options. Our orthodontist takes care of children, teenagers, and adults at our top-of-the-line office, and he offers these treatments:
• Lingual braces – worn on the backs of teeth
• Invisalign – aligners for teenagers or adults
• Ceramic orthodontia – made with clear wires and color-matching brackets
It is also possible to reduce your orthodontic treatment time by using a small device from AcceleDent Aura that helps to accelerate the movement of your teeth into the correct positions.
Call us today at 703-773-1200 to schedule an examination with Dr. Tisseront in our state-of-the-art orthodontic facility.
Smile more, help more, trust more, love more to live more. ― DebasishMridha
Tisseront Orthodontics
11720 Plaza America Drive, Ste. 110 Reston VA 20190-4762
Phone: (703)773-1200