Last Updated on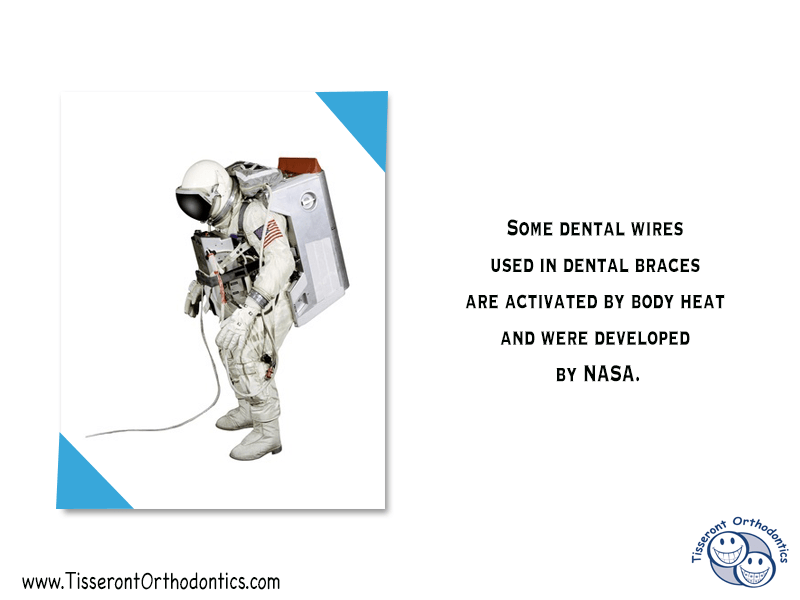 Some dental wires used in dental braces are activated by body heat and were developed by NASA.
When it comes to orthodontics, many exciting advances have happened over the years. Patients have more than one solution when it comes to treating any problems that are concerned with the position of the teeth, issues with the jaw, or any type of deformity of the mouth. Even braces have made strides in leaps and bounds. A treatment option that once began as a flat strip of metal that was tied to the teeth has become truly innovative. If you look at braces today, you'll find that some types are utilizing technology created by NASA. The wires are activated by the heat that is produced in the mouth, making them work more effectively to adjust teeth to the proper position. The only way to find out if this type of orthodontic treatment could work for you is to see your orthodontist.
It All Depends on You
Only you and your orthodontist can determine what kind of treatment plan will work best for you. The process begins by evaluating the condition of your mouth. The next step is to consider your options. Your orthodontist may recommend traditional braces, those that are activated by heat, or Invisalign. Many patients prefer Invisalign aligners because they are not noticeable and they can be removed when necessary. Other options include various appliances that are designed to address issues with your mouth. Whether you have too much space, not enough, or an improper bite, an appliance could be the answer.
Set up a consultation with Dr. Tisseront to assess your situation and determine the best path for orthodontic treatment for you. Call now to take the first step toward a beautiful smile.