Last Updated on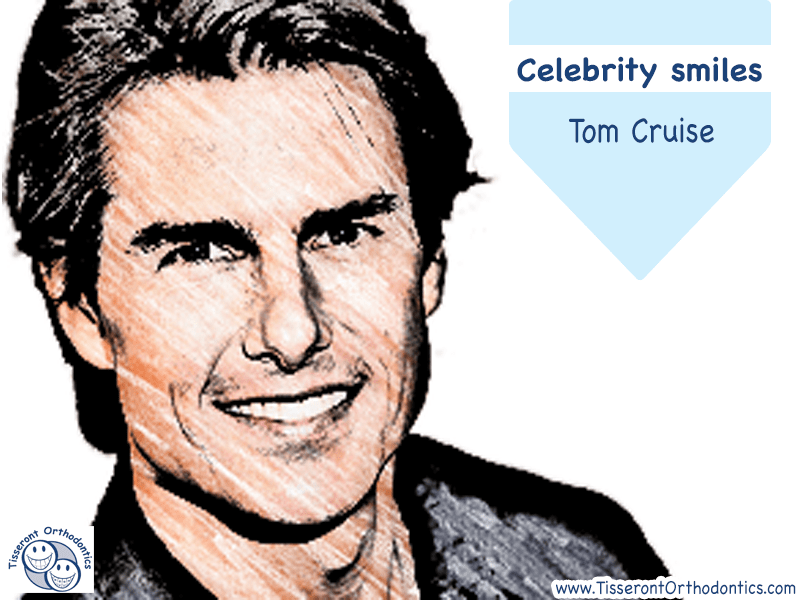 Most Hollywood smiles are bright, but Tom Cruise has one of the most memorable celebrity smiles. However, some sources say that his teeth were not always as straight and white as they are today. Like some other celebrities, he might have had some expensive cosmetic work done to improve his smile. If the adults in your family have crooked teeth, you might want to consider Invisalign braces. An orthodontist can also put braces on the children in the family to ensure that they don't grow up with crooked teeth and have to have work done on them as adults.
Health Benefits
Having orthodontic work done is not just a matter of getting a great celebrity smile. Straighter teeth means food is easier to chew. It is also easier to digest and less likely to get caught in teeth and cause decay. Flossing and brushing straight teeth is easier than cleaning crooked teeth. Finally, straighter teeth may reduce the likelihood of grinding, TMJ or chronic pain caused by a bad bite.
How We Can Help
An orthodontist might do a number of things to ensure that you and your family have a smile as great as that of Tom Cruise. If the teeth are overcrowded, it might be necessary to extract one or more. If there is an under bite or spaces between the teeth, then it might be possible to fix this as well. Even when you are not a celebrity, the appearance of your teeth can affect the first impression that people have of you, and a mouth full of straight, healthy teeth will make that first impression a good one.
Offering a Free Consultation
For expert treatment from a personable Orthodontic specialist, visit Tisseront Orthodontics in Reston, Va., for a free consultation to improve your smile. Dr . Stephan Tisseront welcomes children, teenagers and adults. We provide an assortment of orthodontic treatments that include:
• Lingual braces from Incognito and Harmony
• Invisalign aligners designed for teenagers and adults
• Traditional metal and wire brackets
• Surgical treatments
• Retainers
Tisseront Orthodontics
11720 Plaza America Drive, Ste. 110 Reston VA 20190-4762
Phone: (703)773-1200
Orthodontic Celebrity smiles: Tom Cruise