Last Updated on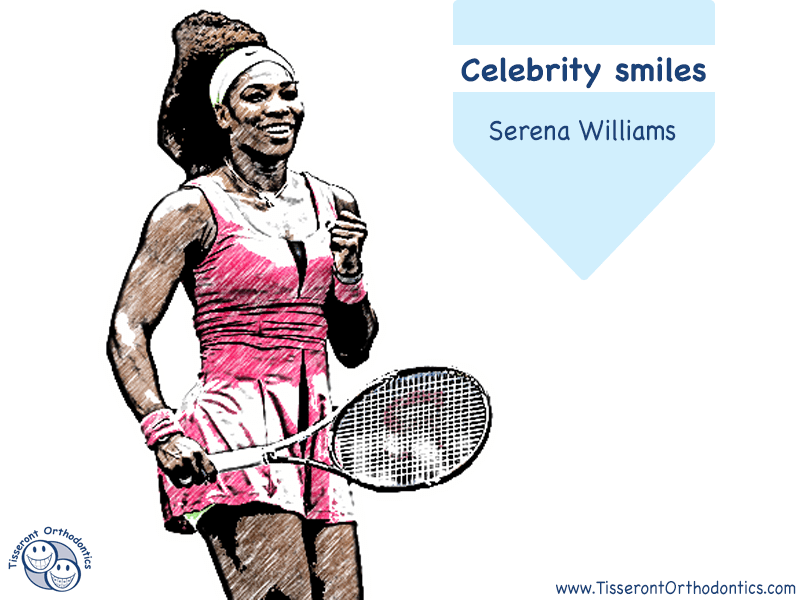 How Invisalign Gave a Tennis Champ a Champion Smile
Serena Williams is known for her stunning performances on the tennis court. She is also known for her stunning smile. Her abilities as an athlete come from years of practice and dedication. Her smile comes from her use of Invisalign aligners. Using the same treatment, an orthodontist can give you teeth that are equally straight and stunning.
A Perfect Smile for a Perfect Athlete
Serena Williams is ranked No. 1 in women's singles, with victories at the French Open, Wimbledon and the Olympics. Her talent was recognized early, when she became the highest-ranked tennis player under the age of 10. Unfortunately, her perfection on the tennis court was not matched by her teeth, which were less than perfect. In fact, both Serena and her sister Venus were beset by the need to wear braces.
At the age of 16, Serena and her family discovered Invisalign. These invisible aligners offer the following advantages over conventional braces:
They are comfortable to wear
They are removable for eating and drinking
They allow for easy brushing and flossing
Only two years of treatment gave Serena the teeth that could match the perfection of her playing. This in turn gave her the ability to smile with confidence after every victory on the court.
The Importance of Orthodontic Care
Invisalign treatment is designed to correct teeth that are crooked, crowded or gapped. Custom fit to the wearer, they avoid the appearance and inconvenience of conventional braces. The aligners will be removed over a period of time, allowing each tooth to move into the desired position. The normal period of treatment is between nine and 15 months.
Free Consultations
Dr. Stephan Tisseront has an orthodontic practice in Reston, Va., where he treats children, teenagers and adults. Tisseront Orthodontics has top-of-the-line diagnostic equipment to determine if orthodontic treatment is necessary. Patients at Tisseront Orthodontics might need to wear:
• Removable Invisalign aligners made of clear plastic
• Lingual devices worn on the backs of your teeth
• Surgical treatments for serious orthodontic problems
• Retainers to maintain the positions of your teeth
Lingual devices worn on the backs of teeth are extremely popular to avoid having noticeable wires and braces, and Dr. Tisseront offers the Harmony and Incognito brands. Make a telephone call to 703-773-1200 to schedule your free consultation.
Tisseront Orthodontics
11720 Plaza America Drive, Ste. 110 Reston VA 20190-4762
Phone: (703)773-1200
Orthodontic Celebrity Smiles: Serena Williams