Last Updated on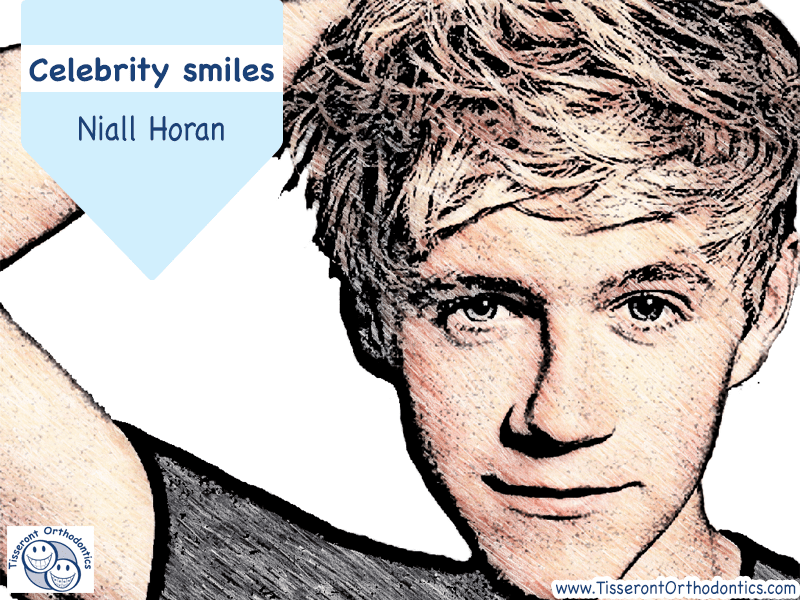 If you watch film stars, models, and musicians on TV and magazine photographs, you will notice a celebrity smile, glamour, and unlimited confidence like Niall Horan. But misaligned teeth will prevent you from having similar smiles and glamour. You too can get the smiles you always wish for if you ask for orthodontic celebrity smiles from an orthodontist. Moms whose children are unhappy because of crowded teeth need help from an orthodontist who performs cosmetic surgery using braces and invisalign. A cosmetic orthodontic procedure makes it possible to attain celebrity smiles, boosts self-confidence and improves teeth alignment.
Your Best Orthodontic Celebrity Smile
Misaligned teeth can make you unhappy and undermine your confidence. Your children will not have a perfect social life in school and neighborhood. Orthodontic teeth straightening procedures can make your teeth beautiful and straight. An orthodontic doctor will use traditional metal braces to treat crowded teeth. Both adults and children can receive orthodontic treatment, and the benefits will last a lifetime.
Smile More Using Teeth Aligners
You can find many types of cosmetic braces in clear, non-visible or invisible forms. The teeth aligners orthodontic method is quick, and your teeth are straight within 6 to 18 weeks. The orthodontist will place the aligner at the front and back of your teeth. Using a coil spring and gentle pressure, the orthodontic doctor will push the two bows to position the misaligned teeth into a straighter position. You can remove the aligner during meal time and teeth brushing.
How the Invisalign Straightens Teeth
An invisalign brace does not contain metal or wires. You can wear the clear and invisible brace just as you wear a gum shield over the misaligned teeth. The custom-made aligners will fit your teeth, but you may require an aligner change every two weeks. The orthodontic service provider may recommend 18-36 aligners to get your teeth into the right position for the entire treatment period.
Offering a Free Consultation
For expert treatment from a personable Orthodontic specialist, visit Tisseront Orthodontics in Reston, Va., for a free consultation to improve your smile. Dr . Stephan Tisseront welcomes children, teenagers and adults. We provide an assortment of orthodontic treatments that include:
• Lingual braces from Incognito and Harmony
• Invisalign aligners designed for teenagers and adults
• Traditional metal and wire brackets
• Surgical treatments
• Retainers
Tisseront Orthodontics
11720 Plaza America Drive, Ste. 110 Reston VA 20190-4762
Phone: (703)773-1200
Orthodontic Celebrity smiles: Naill Horan