Last Updated on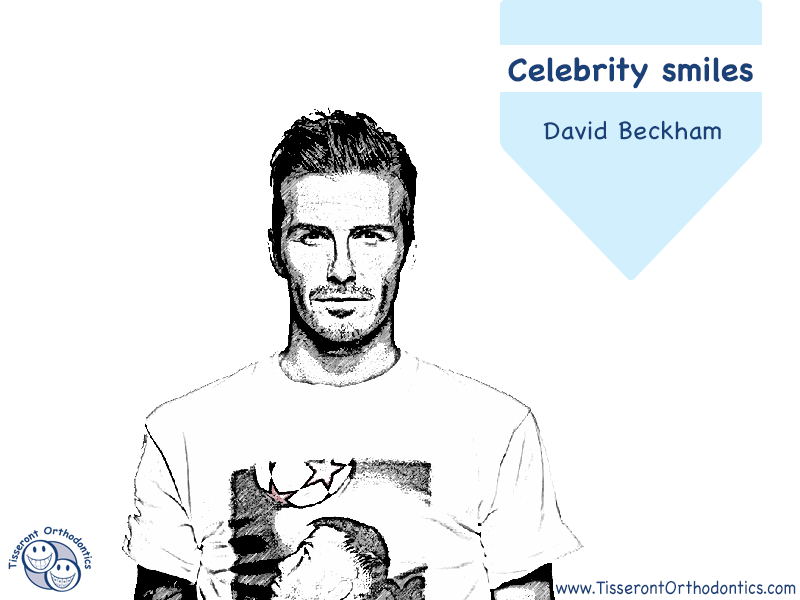 Have a Perfect Smile and Strong Bite
David Beckham is an athlete who has a handsome smile that his fans enjoy. He believes in orthodontic treatment to repair malocclusions of the teeth, and his son is wearing braces to improve his smile. If you are a parent with a child who has gaps between their teeth, then arrange an appointment with an orthodontist to determine what type of orthodontic treatment is most appropriate for them. Undergoing orthodontic treatment can improve a child's overall health by preventing snoring and bruxism. When a parent is having similar problems with their bite, then they should also consider orthodontic treatment with Invisalign aligners.
Improve a Child's Facial Structure
If you have several children, then make sure that each one has an examination to determine if they require a retainer, Invisalign aligners or a surgical treatment. Even when you have identical twins, their teeth can grow differently and one might need braces for their teeth while the other one does not. This is because children grow in different ways and some children develop bad habits such as thumb-sucking that will push teeth out of the correct positions. By beginning orthodontic treatment at a young age, your child's facial structure is more likely to grow properly.
Schedule an Appointment with Our Orthodontist
Anyone living in or near Reston, Va., can schedule a free consultation with Dr. Stephan Tisserront. At Tisserront Orthodontics, we have top-of-the-line orthodontic equipment that makes it easier to design a variety of aligners or braces, including:
• Surgical treatments for serious malocclusions
• Aligners designed by the Invisalign Company
• Lingual devices
• Metal bracket and wire devices
When you want to reduce the amount of time required for wearing orthodontic devices, request information about our Acceledent and iTero systems. Call 703-773-1200 today to schedule your first appointments for everyone in your family.
Tisseront Orthodontics
11720 Plaza America Drive, Ste. 110 Reston VA 20190-4762 Phone: (703)773-1200
Orthodontic Celebrity Smiles: David Beckham