Last Updated on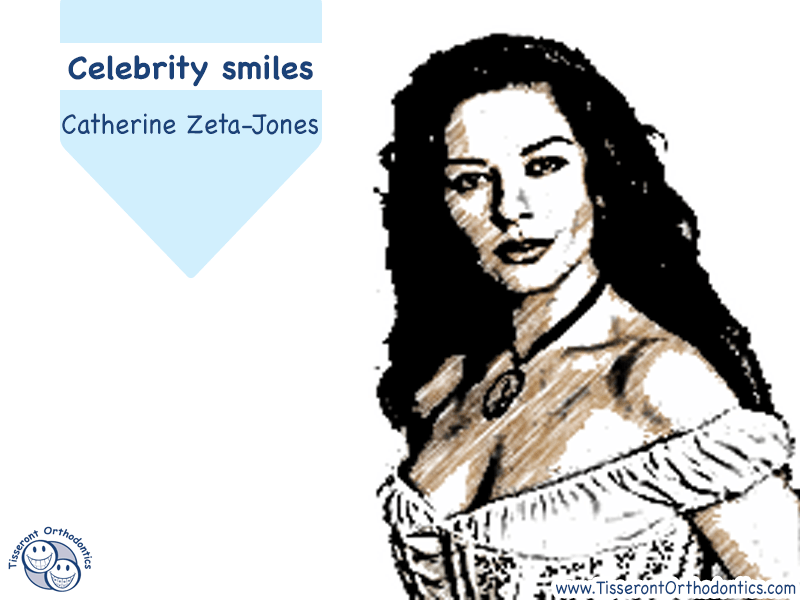 Catherine Zeta-Jones is a well-known actress who has a gorgeous smile that everyone loves, but she got that smile by wearing braces on her teeth as a teenager. You probably think that celebrities have perfect teeth naturally, but this is not true. Today, more people are choosing to visit an orthodontist to fix the embarrassing wide spaces between their teeth. If you have children, then it essential to take them for an examination to determine if orthodontic care is required to improve the positions of their teeth. While your son or daughter is having an examination, make sure to have your own teeth examined to determine if Invisalign treatment is necessary.
Prevent Health Problems
Celebrities make sure to take their children to an orthodontist too, and Zeta-Jones has made sure that her children are wearing braces to repair their malocclusions. No one knows if her children plan to act, but everyone should fix their teeth in order to have better health. Straight teeth that are in proper alignment can prevent future health problems such as temporomandibular joint disorder. With programs such as iTero and Acceledent, you can have straighter teeth much faster than a few years ago.
Free Consultations
Dr. Stephan Tisseront has an orthodontic practice in Reston, Va., where he treats children, teenagers and adults. Tisseront Orthodontics has top-of-the-line diagnostic equipment to determine if orthodontic treatment is necessary. Patients at Tisseront Orthodontics might need to wear:
• Removable Invisalign aligners made of clear plastic
• Lingual devices worn on the backs of your teeth
• Surgical treatments for serious orthodontic problems
• Retainers to maintain the positions of your teeth
Lingual devices worn on the backs of teeth are extremely popular to avoid having noticeable wires and braces, and Dr. Tisseront offers the Harmony and Incognito brands. Make a telephone call to 703-773-1200 to schedule your free consultation.
Tisseront Orthodontics
11720 Plaza America Drive, Ste. 110 Reston VA 20190-4762
Phone: (703)773-1200
Orthodontic Celebrity smiles: Catherine Zeta-Jones