Last Updated on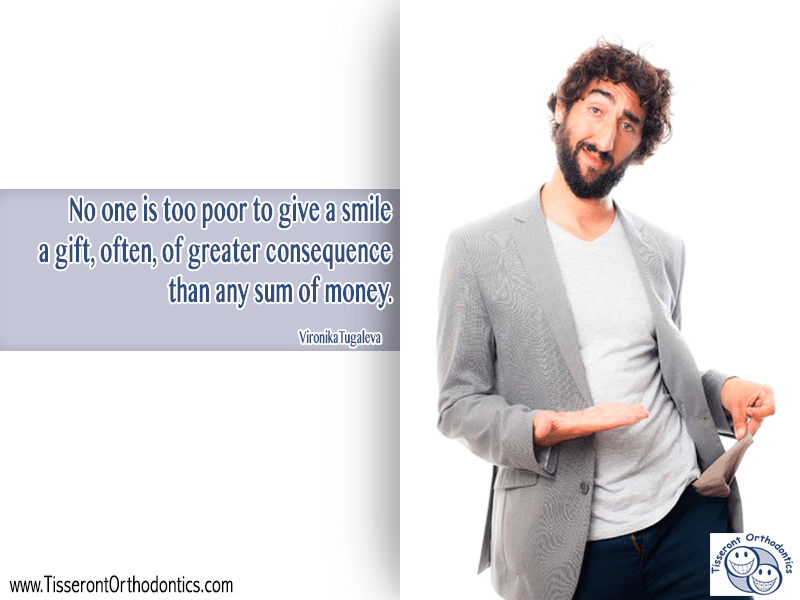 No one is too poor to give a smile – a gift, often, of greater consequence than any sum of money ― VironikaTugaleva
The quote that Vironika Tugaleva said about no one being too poor to give a smile was spot-on. In fact, the smile is one of the few things that people can afford to give when they don't have anything else. A beautiful and sincere smile can achieve so much more than a wad of money can achieve. For one, a smile makes a person feel appreciated. When a husband smiles at his wife, for example, he notifies her that there is something special about her that brightens up his day. When a mother smiles at her child, that child knows the depths of his mother's love. The money will never be able to show appreciation and love like an old-fashioned smile can.
How to Improve Your Smile
An orthodontist is a specially trained artist who can help you to improve your smile so that you can contribute it to other people's lives. One thing that the orthodontist can do is help you to resolve malalignment problems. You have many options for correcting your teeth if you have a certain level of crookedness in them. You can get traditional braces, which are a common and successful solution. You can also try some alternative methods like Invisalign. The Invisalign system is an amazing system that many people choose because they do not want other people to know that they are receiving braces treatment. An experienced orthodontist can help you to choose the right correction for your condition. After you receive treatment, you can shine a light in the lives of your fellow men and women by casting your perfect smile upon them.
Call Tisseront Orthodontics Today
At Tisseront Orthodontics in Reston, Va., you can receive a free consultation with Dr. Stephan Tisseront to learn more about your orthodontic options. Our orthodontist takes care of children, teenagers, and adults at our top-of-the-line office, and he offers these treatments:
• Lingual braces – worn on the backs of teeth
• Invisalign – aligners for teenagers or adults
• Ceramic orthodontia – made with clear wires and color-matching brackets
It is also possible to reduce your orthodontic treatment time by using a small device from AcceleDent Aura that helps to accelerate the movement of your teeth into the correct positions.
Call us today at 703-773-1200 to schedule an examination with Dr. Tisseront in our state-of-the-art orthodontic facility.
No one is too poor to give a smile – a gift, often, of greater consequence than any sum of money ― VironikaTugaleva
Tisseront Orthodontics
11720 Plaza America Drive, Ste. 110 Reston VA 20190-4762
Phone: (703)773-1200