Last Updated on May 1, 2017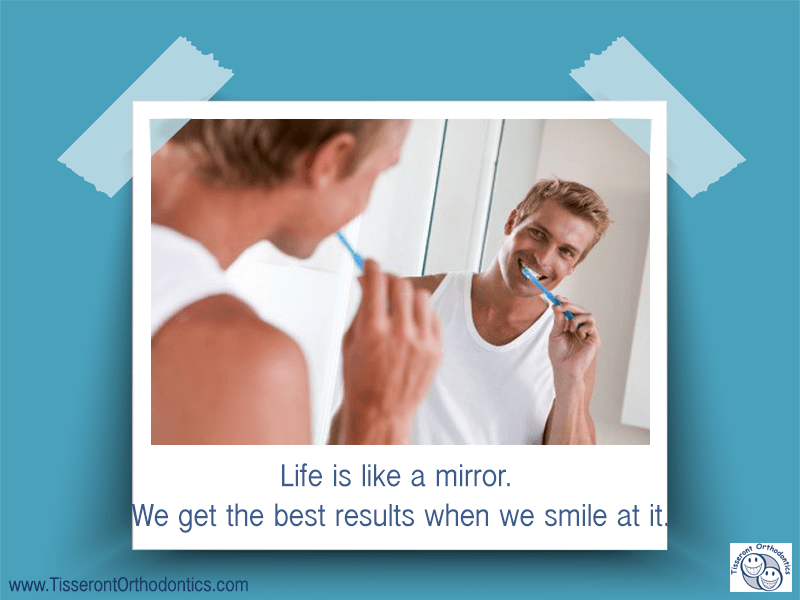 There's nothing like a smile to brighten someone's day – and your own, as well. An attractive smile can make you and others feel like a million dollars. But not everyone is born with a perfect smile. If you would like to improve yours, you may want to contact an orthodontist in Reston VA for information about orthodontic procedures that can make you look your best.
What is involved in getting braces?
People of all ages are getting harmony braces to align their teeth for a smoother smile. An orthodontist can answer questions you may have about having your teeth straightened to enhance your smile. Typical patient concerns center around the time that would be required, the cost of the procedure, discomfort during the treatment, and any necessary follow-up care. Most people are surprised to learn that getting braces is not that difficult. Pain is minimal and can be easily managed with over the counter medications.
How long does it take?
Some patients can complete their treatment in a matter of months. Others may wear their braces between one and two years. Each patient is different, and treatment is suited to the individual. The actual fitting of braces can be done in one visit. Checkupsare usually scheduled every couple of months at the patient's convenience.
What about follow-up care?
After the braces come off, many people wear upper or lower retainers, or both, to hold the teeth in place. Sometimes this is a temporary process, and other times it is done over an indefinite amount of time. Again, everyone is different. The orthodontist can give you a good idea of what to expect from beginning to end of the treatment, including follow-up care.
How much does it cost?
Each person's plan of treatment is unique. Some require extra x-rays or supplemental treatment to remove awkwardly placed teeth or to snip a tied tongue, for example. Whatever the cost, most orthodontics are willing to work with patients to set up a monthly payment plan to cover the cost of braces. Typically, interest is not added to the overall cost of the procedure unless the patient opts to pay for it on a personal credit card with a standard interest rate.
How will getting braces affect my lifestyle?
Braces aren't very noticeable, especially with today's products. Certain sticky foods should be avoided, like taffy or caramel, for example, and the orthodontist can better explain this at the time of treatment. It will be important to floss and brush your teeth daily, and special hygiene tools are available to facilitate this care while wearing braces.
Will braces make a difference in my appearance?
Absolutely! Ask the orthodontist to see before and after pictures of patients who have worn braces. You will be amazed at the difference in appearance. The benefits can last a lifetime, adding confidence about a person's appearance. Smiles make everyone feel better, so having the best one possible to accent your other great facial features will bolster self-confidence.
Now is the time
Don't wait another minute! It is time to make that smile a vision of perfection! Contact Tisseront Orthodontics today for a complimentary consultation with Dr. Stephan Tisseront – the leading Harmony braces provider in the USA.
Tisseront Orthodontics
11720 Plaza America Drive, Ste. 110
Reston, VA 20190-4762
Phone: (703) 773-1200