Last Updated on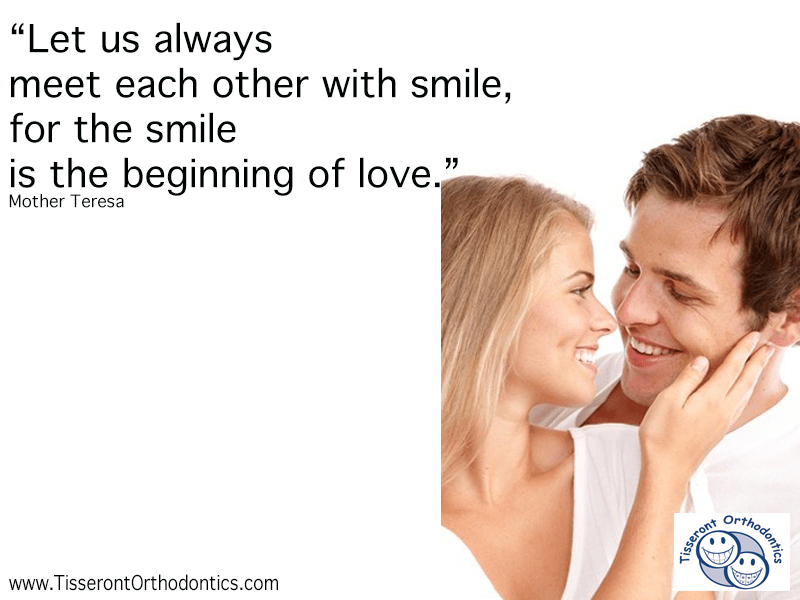 When you let your kids know that they are getting braces, you probably experience some resistance. Kids are often afraid of how they will look with metal on their teeth. Even if they are getting Invisalign, they may still fear the opinions of their friends. Letting them know how a smile connects to love can help to quell these worries.
Kindness
Teach your children that they are unlikely to be the only ones at their schools getting braces in the near future. They probably have friends and classmates who are afraid too. Once they have their braces, encourage them to flash big smiles, especially to these other kids. Your children may be the reason why the other students let go of some of their ideas about visiting the orthodontist.
Inclusion
Your kids are probably afraid that others are going to leave them out after they go to the orthodontist. Explain to your children that anyone who would engage in such a practice is not a real friend anyway. Teach your children how they can use a smile to invite the other children to play with them. Just like adults, kids are generally more often to approach people who look like they want to be approached.
Conversations
Smiling does not just encourage benign play; it helps to expedite conversations. Once your kids have their Invisalign or traditional set of gear, encourage them to strike up conversations with students in their school. They may find that they can form new bonds with these kids, and they may also encourage each other as they go through the experience of visiting the orthodontist on a regular basis.
Free Consultations
Dr. Stephan Tisseront has an orthodontic practice in Reston, Va., where he treats children, teenagers and adults. Tisseront Orthodontics has top-of-the-line diagnostic equipment to determine if orthodontic treatment is necessary. Patients at Tisseront Orthodontics might need to wear:
• Removable Invisalign aligners made of clear plastic
• Lingual devices worn on the backs of your teeth
• Surgical treatments for serious orthodontic problems
• Retainers to maintain the positions of your teeth
Lingual devices worn on the backs of teeth are extremely popular to avoid having noticeable wires and braces, and Dr. Tisseront offers the Harmony and Incognito brands. Make a telephone call to 703-773-1200 to schedule your free consultation.
Tisseront Orthodontics
11720 Plaza America Drive, Ste. 110 Reston VA 20190-4762
Phone: (703)773-1200
"Let us always meet each other with smile, for the smile is the beginning of love." – Mother Teresa