Last Updated on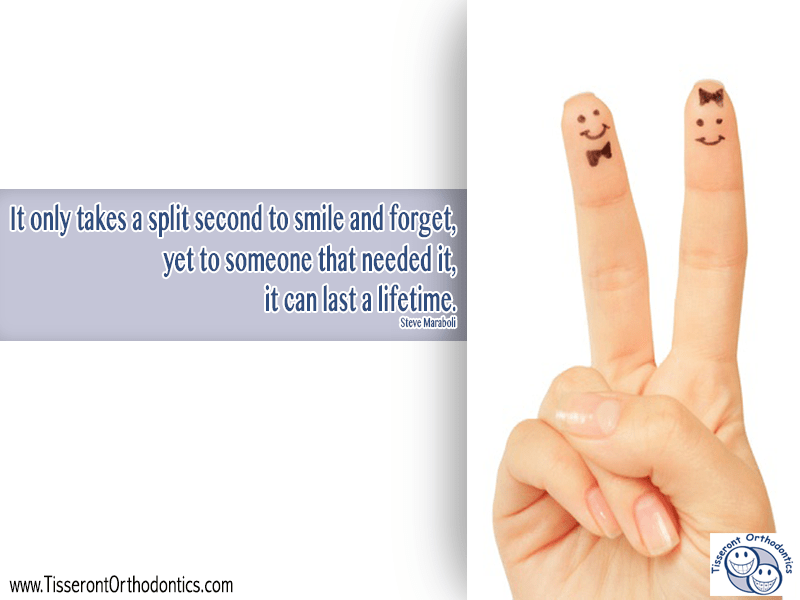 It only takes a split second to smile and forget, yet to someone that needed it, it can last a lifetime. ― Steve Maraboli
Everybody wants to have a gorgeous smile. Unfortunately, many people are born with misaligned teeth that become an enormous source of insecurity. For a long time, only traditional metal braces could correct crowded or crooked teeth. Although this method of straightening teeth works well, many people don't like their appearance. Thankfully, orthodontists of today can give you a beautiful smile with more discreet straightening methods.
Invisalign
This revolutionary straightening method doesn't require brackets and wires to be bonded to the teeth. Instead, Invisalign uses a series of plastic trays that align teeth gradually over time. These plastic aligner trays are completely clear and therefore invisible. In fact, many people can wear these aligner trays for a year without their friends ever noticing.
Another benefit of Invisalign treatment is that the trays can be comfortably removed throughout the day. Because these trays are simply snapped into place over the patient's teeth, they can be taken out quickly when the patient is ready to eat, brush their teeth and floss.
This straightening method is effective for patients with less severe misalignment issues. If your teeth are extremely crowded, unevenly spaced or crooked, another method may be a better option.
Lingual Braces
Like traditional metal braces, this straightening method uses wires and brackets to gently push teeth into alignment. However, the brackets and wires are attached to the back of the teeth instead of the front, allowing patients to straighten their teeth in a completely discreet way.
This method also works quickly thanks to its self-litigating technology. No elastics are required and the wires will stay in place, meaning that patients will not have to visit their orthodontist as frequently.
Schedule an Appointment with Tisseront Orthodontics
At Tisseront Orthodontics in Reston, Va., you can receive a free consultation with Dr. Stephan Tisseront to learn more about your orthodontic options. Our orthodontist takes care of children, teenagers, and adults at our top-of-the-line office, and he offers these treatments:
• Lingual braces – worn on the backs of teeth
• Invisalign – aligners for teenagers or adults
• Ceramic orthodontia – made with clear wires and color-matching brackets
It is also possible to reduce your orthodontic treatment time by using a small device from AcceleDent Aura that helps to accelerate the movement of your teeth into the correct positions.
Call us today at 703-773-1200 to schedule an examination with Dr. Tisseront in our state-of-the-art orthodontic facility.
It only takes a split second to smile and forget, yet to someone that needed it, it can last a lifetime. ― Steve Maraboli
Tisseront Orthodontics
11720 Plaza America Drive, Ste. 110 Reston VA 20190-4762
Phone: (703)773-1200