Last Updated on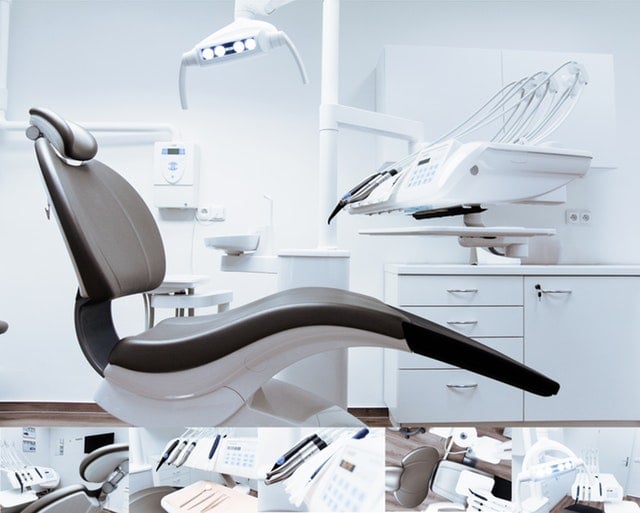 When you're attempting to find the best orthodontist for yourself or your child, it's important to understand that not all orthodontic treatment is the same. You should also avoid believing that a higher price indicates better quality, as this largely isn't true in today's world. Since orthodontics is a difficult field to get into, almost every option available to you will provide you with orthodontists that have gone to college and dental school and have received the necessary degrees and licenses to go along with the title. What you need to focus on is asking the right questions and obtaining key information that will allow you to better understand which orthodontists are worth your time and money.
How to Choose the Right Orthodontist
Although most orthodontists will have received extensive training and education, it's possible for people to become dentists in a limited capacity in order to perform a small selection of services and operations, but these people will have received far less training and education. When you're looking for the right one to take your child to for braces or Invisalign, the best ones will have at least 2-3 years of post-dental education that centers around jaw function and development, while they will also have a comprehensive amount of education about how to improve bites, the straightening of teeth, and tooth movement.
Make sure that they have received board certification in Virginia as well. Although this is a voluntary exam, the taking of it signifies that the prospective orthodontist is serious about continued excellence in dentistry and the field of orthodontics. Ascertaining this information for each option that you're considering is the first step towards narrowing your list and selecting one that's right for you and your child.
Make Sure to Ask Questions
There are a series of questions that you can ask before requesting any braces or Invisalign treatment that will allow you to identify if they are a good option. For instance, always make sure to ask what things they look for when determining your specific orthodontic treatment. It's also recommended that you request case studies and photographs that highlight cases that they've handled in the past that are similar to what you're going through at the moment, as this is one of the best ways to ascertain quality.
You may want to inquire about whether or not they will be able to provide you with detailed imagery of what your teeth will look like once the procedure has completed, which you should request before any treatment has begun. Certain orthodontic equipment allows for the creation of accurate simulations that can provide this imagery as needed. A few additional questions you might want to ask include what the treatment time is, why now is the most advantageous time to go through the treatment, and why the suggested treatment is the best option available. Once you know the answers to these questions and you determine that they are satisfactory to you, you can be confident that you've chosen the right option.
How Substandard Orthodontic Treatment Can Adversely Affect You
Orthodontic treatment can entirely alter your eating, jaw joint, speech, smile, and a wide array of muscle functions that are necessary in everyday life. Issues with this treatment can be costly to repair, which is why it's essential that you select the right orthodontic facility for your needs. Substandard orthodontic treatment can greatly affect you in a negative way, such as through the development of the TMJ condition and the pain that results from it due to a bite that has been poorly aligned. Other issues that could occur due to a bad bite caused by orthodontic treatment include the wearing, cracking, and chipping of your teeth, all of which are difficult and costly to repair, taking up more of your time and money.
Another common issue that results from bad orthodontic treatment is that of gum recession due to the roots of your bone having been improperly aligned. When this occurs, you could suffer from pain and other problems that might require gum grafting and surgery to properly fix. By making the right decision the first time among the main orthodontists available to you, you will be able to avoid any of these problems along with the pain and costs that come with them.
One way to safeguard against bad orthodontic treatment is by looking around at the facilities and technology that your treatment might involve, as the quality of these components can accurately reflect the quality of the orthodontic office that you're considering. It is here that you are traveling in order to obtain a smile that you will have for the remainder of your life, which is why it's so important that the decision you make is the right one. Although the facilities you will be in and the technology that will be used on you shouldn't be the only factor into how you judge prospective orthodontists, it should be one metric used as you're assessing your best course of action.
If you require orthodontic treatment for any reason, call us today at Tisseront Orthodontics so that we can set up an initial consultation for you! We look forward to giving you a healthy smile and provide you with quality care with each visit.
Call Tisseront Orthodontics Today To Schedule an Appointment
At Tisseront Orthodontics in Reston, Va., you can have an examination from our knowledgeable orthodontist. Dr. Stephen Tisseront provides orthodontic treatments for adults, teenagers, and children with these devices:
• Aligners – designed using Invisalign software
• Braces – metal, ceramic and lingual
• Retainers – to keep teeth in position after orthodontic treatment ends
• Surgical orthodontics – removal of baby or extra teeth
Our patients can have iTero archwires designed at our orthodontic office, and we also offer Acceledent Aura devices to reduce treatment time. Call us today at 703-773-1200 to schedule an examination with Dr. Tisseront in our state-of-the-art orthodontic facility.
Orthodontist in Reston, VA offering caring service for both Children and Adults.
Specializing in Aesthetic Orthodontics (Lingual braces, Invisalign and Clear braces).
11720 Plaza America Dr, Ste 110 Reston, Virginia 20190
Phone: (703) 773-1200