Last Updated on January 22, 2016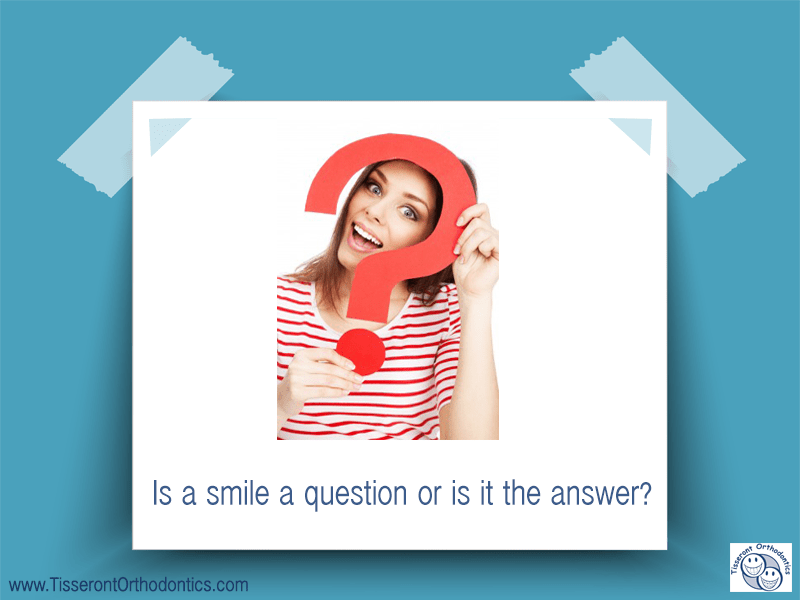 Smiles are unique. No two are exactly alike. Your smile is part of your personality. It defines you and introduces you to the world. It gives you confidence and makes you feel beautiful.  But what do you see when you look into the mirror? Are you happy with your smile? Is it everything you want it to be? Does your smile show the world what you want it to see?  If your smile is not living up to your expectations, don't despair! If crooked teeth are making you reluctant to flash those pearly whites, it is not too late to correct that beautiful smile and make it shine.  And Tisseront Orthodontics has the perfect solution.
Invisible Braces
Have you been hesitant to get braces? After all, you are an adult now, and the thought of a mouth full of bulky metal makes you cringe. But those days are gone. State of the art technology has made great strides in the art of straightening teeth. Introducing Harmony braces — a lingual system for correcting crooked teeth. Unlike traditional braces, these braces straighten your teeth from behind so no one knows you are wearing them but you.
How it Works
• Your teeth are digitally scanned to ensure a perfect fit for your braces.
• After your teeth are scanned, and the proper position for each tooth is determined, precision manufactured lingual braces are custom made just for you.
• The bent arch wires are placed on the interior side of your teeth where no one can see them. They are designed to hug the contours of your teeth and move them into the proper alignment.
Advantages
Being invisible is not the only advantage Harmony braces offer. They are also more comfortable and correct your teeth more precisely than traditional braces. The wires are held in place by a metal gate instead of rubber bands. This enables your orthodontist to have more control in aligning your teeth. The braces are small and smooth, which means you will adapt to them more quickly. And since rubber bands are not used, less friction is created, which makes them more comfortable to wear.
More advantages
Lingual braces have even more advantages. With this teeth-straightening procedure, you will enjoy shorter appointments and faster treatment times. That means you will have more time to do the things you love. Keeping your teeth clean will be easier than with traditional braces, too. The biggest advantage, though, will be showing off that perfect smile!
Now is the time
Don't wait another minute! It is time to make that smile a vision of perfection! Contact Tisseront Orthodontics today for a complimentary consultation with Dr. Stephan Tisseront – the leading Harmony braces provider in the USA.
Tisseront Orthodontics
11720 Plaza America Drive, Ste. 110
Reston, VA 20190-4762
Phone: (703) 773-1200