Last Updated on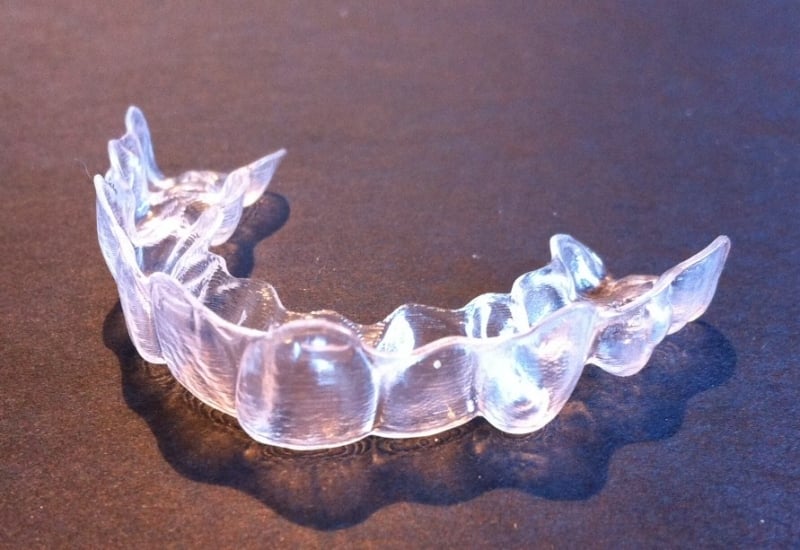 LAST UPDATED: OCTOBER 31, 2017
If you have always dreamed of having a smile that is filled with beautiful and straight teeth, but don't want to deal with braces, then correcting your alignment using an Invisalign treatment may be your best solution. This type of orthodontic treatment is the most popular option for adults that have minimal alignment issues or for those that are embarrassed about getting braces. Invisalign treatment uses removable aligners that are not visible to others to correct your tooth alignment. In order to custom design your retainers, Dr. Tisseront uses 3D imaging technology to create a series of aligners to straighten your teeth. Before deciding on whether this procedure is the right choice, you should do a little research to discover what to expect from start to finish. The following paragraphs will detail the process from beginning to end so you can have a clear picture of what to expect before, during and after treatment.
FAQ
Why choose an alternative to braces?
Straightening your teeth as an adult is a big decision. Most of your peers had their teeth straightened when they were teenagers, and after hearing their teen horror stories, it can leave you feeling uncomfortable about the idea. However, there are now many more options available to you now than there were for your friends when they were young. If you don't want to deal with the trouble it takes to brush your teeth, floss or have to worry about having metal wires irritate the insides of your cheeks, then your decision is clear.
Invisalign's program allows patients to have their teeth straightened comfortably and effectively without the embarrassment and uncomfortable process of having a bunch of metal put into your mouth. With this style of orthodontic treatment, you will be able to eat whatever food you want because the retainers are removable. You won't have to worry about poor dental hygiene as you will also be able to follow your regular brushing and flossing routine as well.
What should you expect during your consultation?
During your consultation, x-rays, impressions and photographs of your teeth will be gathered to create a digital image of your teeth. Once all of the data is collected, a treatment plan can be put into place. Using this information, Dr. Tisseront will be able to predict precisely how your teeth are going to move over time. He will also be able to show you how your teeth will move during each stage of the treatment. He will also be able to give you an estimated length of time for the treatment.
During the consultation, you should be asking as many questions as possible. This treatment can be very exciting as it seems comfortable and easy, but it requires you to be diligent in wearing the retainers. Make sure that this is something that you will be able to commit to every day. If you are not dedicated to wearing your retainers on a daily basis, then this program is going to be ineffective and will end up being a waste of time and money for you in the long run.
What should you expect during treatment?
Once you have finished your consultation and are ready to begin the treatment process, a series of retainers will be made for you. The retainers are made from BPA-free plastic and should be smooth and comfortable for you to wear. The typical length of time that a person wears each retainer is approximately two weeks. This means that every so often you will need to schedule an appointment to have your progress evaluated.
In order to have the retainers work effectively, and for you to spend the least amount of time going through treatment, you should wear the retainers for at least 22 hours out of every day. The retainers should only be removed when you are eating meals, going through your normal brushing and flossing routine, or cleaning the retainer.
What happens when treatment is finished?
While your teeth have been getting realigned to give you that beautiful straight smile you have always dreamed of, your jaw bone has been changing as well. When your teeth are moved, the bones of the jaw can become softer around the newly positioned teeth. This softening can allow your teeth to shift back to their original position if you do not have a plan in place to prevent this from happening. Luckily, over time the jaw bones will harden, and this makes it easier to keep your teeth aligned.
Once your treatment has concluded, it is recommended that you have yet another retained created for you to ensure your teeth stay straight. Because people's teeth so often revert to the way they were, you should have a retainer designed for you even if you do not think that you will need one. This final retainer does not have to be worn during the daytime hours. For most people, just wearing the new retainer at night while they sleep will be enough to keep their teeth straight.
Make an Appointment Today
In order to have the perfect teeth, it is important to see a local orthodontist. There is none quite as good as Dr. Tisseront. When you visit Dr. Tisseront, you will learn more about their dental services such as what it takes to put in all kinds of braces like Invisalign. That's why the next time you need Invisalign or any other type of braces placed on your teeth, give us a call.
Orthodontist in Reston, VA offering caring service for both Children and Adults.
Specializing in Aesthetic Orthodontics (Lingual braces, Invisalign and Clear braces).
11720 Plaza America Dr, Ste 110 Reston, Virginia 20190
Phone: (703) 773-1200