Last Updated on 
UPDATED 29-07-18
What is Invisalign and how does It work? A lot of people want a straight, perfect smile, but they worry about how metal braces will change their appearance. Fortunately, modern orthodontic techniques have made it possible to straighten your teeth without having to get a mouthful of metal. Clear aligners are an increasingly popular orthodontic method for improving tooth alignment. Keep reading to learn everything you need to know about how the Invisalign system works.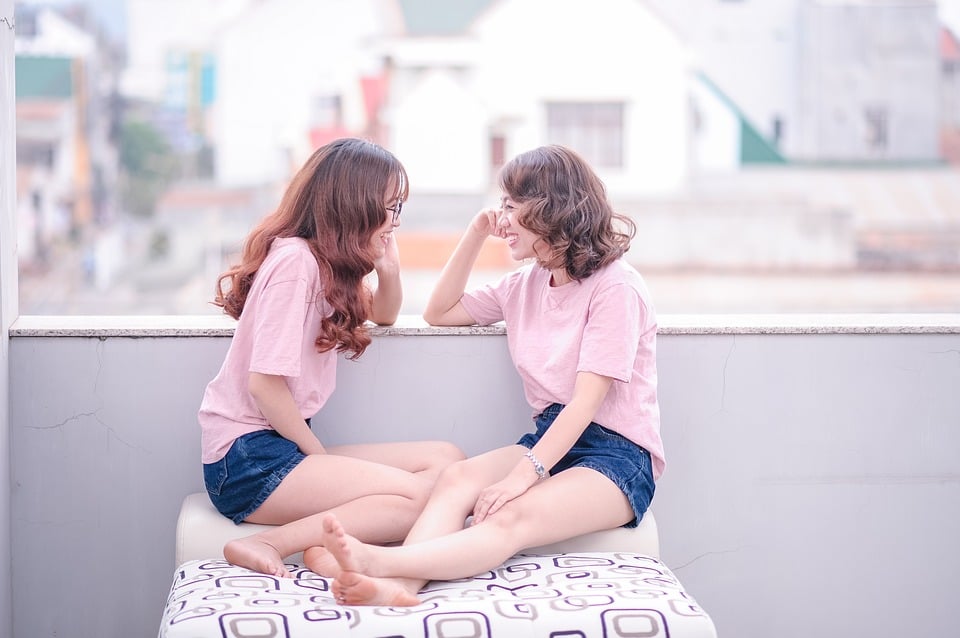 What Do Invisalign Products Look Like?
Of course one of the biggest questions patients have about clear aligners is what they actually look like. The aligners will come in the form of a clear tray that fits neatly over your teeth. They are made from a special, medical grade polyurethane resin that is complete BPA and phthalate free. It is lightweight and comfortable, but aligners are firm enough that they will not break easily.
There will be one tray for the top row of teeth and one for the bottom row. Each set is specially shaped to fit in your mouth and follow the treatment plan created by your orthodontist. When you wear them, they will be almost invisible, and your teeth may look slightly shinier than normal. People will only notice the clear aligners if they look very closely.
How Can Invisible Braces Change Your Tooth Alignment?
Aligners work by gradually adjusting your tooth placement. Though teeth might seem firmly set in your mouth, constant pressure can make them shift over time. Each set of clear retainers puts firm, even pressure on each tooth to slowly shift it to a new location. Depending on your needs, the aligners may be crafted to rotate teeth or move them horizontally or vertically. After each minor adjustment is made, the patient changes to a new set of aligners that further straighten their teeth. In order to work effectively, the aligners have to be worn for at least 22 hours of each day. Patients typically only remove the alignment trays while they are eating or brushing their teeth.
How Long Does It Take for Aligners to Work?
The length of time spent wearing aligners depends on how much your teeth need to be moved. It is generally about the same length of time as metal orthodontic equipment, but in some cases, aligners can move even quicker. Most patients end up wearing them for about twelve months altogether.
Each tray of aligners is normally worn for two weeks, but your orthodontist may recommend that you wear them for a different period of time. If you change your aligners on the correct schedule and wear them constantly, your treatment period may go along quicker. However, each mouth is unique, so you may end up needing adjustments that require a longer amount of time.
Are You a Good Candidate for Invisible Aligning?
Aligners are normally quite effective, but keep in mind that some patients may have special health issues or dental problems that keep clear retainers from working right. Normally, people with healthy gums, decay-free teeth, and minor alignment issues are great candidates for the aligner system. Aligners can treat all common dental problems, including:
Gaps between teeth
Crooked teeth
Overbites caused by upper teeth protruding
Underbites where the lower teeth stick out
Crossbites caused by multiple misalignments
However, keep in mind that Invisalign cannot work in severe cases that require a lot of jaw shifting. Patients with very large overbites or other similar issues may not be able to wear aligners to treat their issue. Aligners are not recommended for younger patients because of the fact that their teeth are still growing can make it difficult to fit the trays correctly. Since aligners rely on constant wear, good dental hygiene, and changes on schedule, they may not work well for patients who have difficulty sticking to a routine.
How Are Aligners Installed?
The aligner process will start with a consultation where your doctor will evaluate your teeth and let you know what treatments they recommend. Your teeth will then be scanned in a quick, painless process to create a digital, three-dimensional replication of your teeth. The orthodontist will use this to create a treatment plan that decides what aligner tray shapes are needed to fix your teeth.
The aligners will then be custom-made for you. Your orthodontic doctor will tell you how often you should change them, and give you a few sets to wear. Typically, patients will need to visit the orthodontic office every four to six weeks for a checkup. This will let the doctor monitor your progress, give you new aligners, and make any changes to your treatment plan. Once the treatment is over, you will be able to enjoy properly aligned teeth that chew food correctly and look great when you smile.
Call Tisseront Orthodontics Today To Schedule an Appointment
Accordingly, at Tisseront Orthodontics in Reston, Va., you can have an examination from our knowledgeable orthodontist. Dr. Stephen Tisseront provides orthodontic treatments for adults, teenagers, and children with these devices:
• Aligners – designed using Invisalign software
• Braces – metal, ceramic and lingual
• Retainers – to keep teeth in position after orthodontic treatment ends
• Surgical orthodontics – removal of baby or extra teeth
Our patients can have iTero archwires designed at our orthodontic office, and we also offer Acceledent Aura devices to reduce treatment time. Call us today at 703-773-1200 to schedule an examination with Dr. Tisseront in our state-of-the-art orthodontic facility.


Like what you read? Comment below or CLICK on an APP LOGO on the screen to follow us and join in the conversation
Tisseront Orthodontics
11720 Plaza America Drive
Ste. 110 Reston 
VA 20190-4762
Phone: (703)773-1200