Last Updated on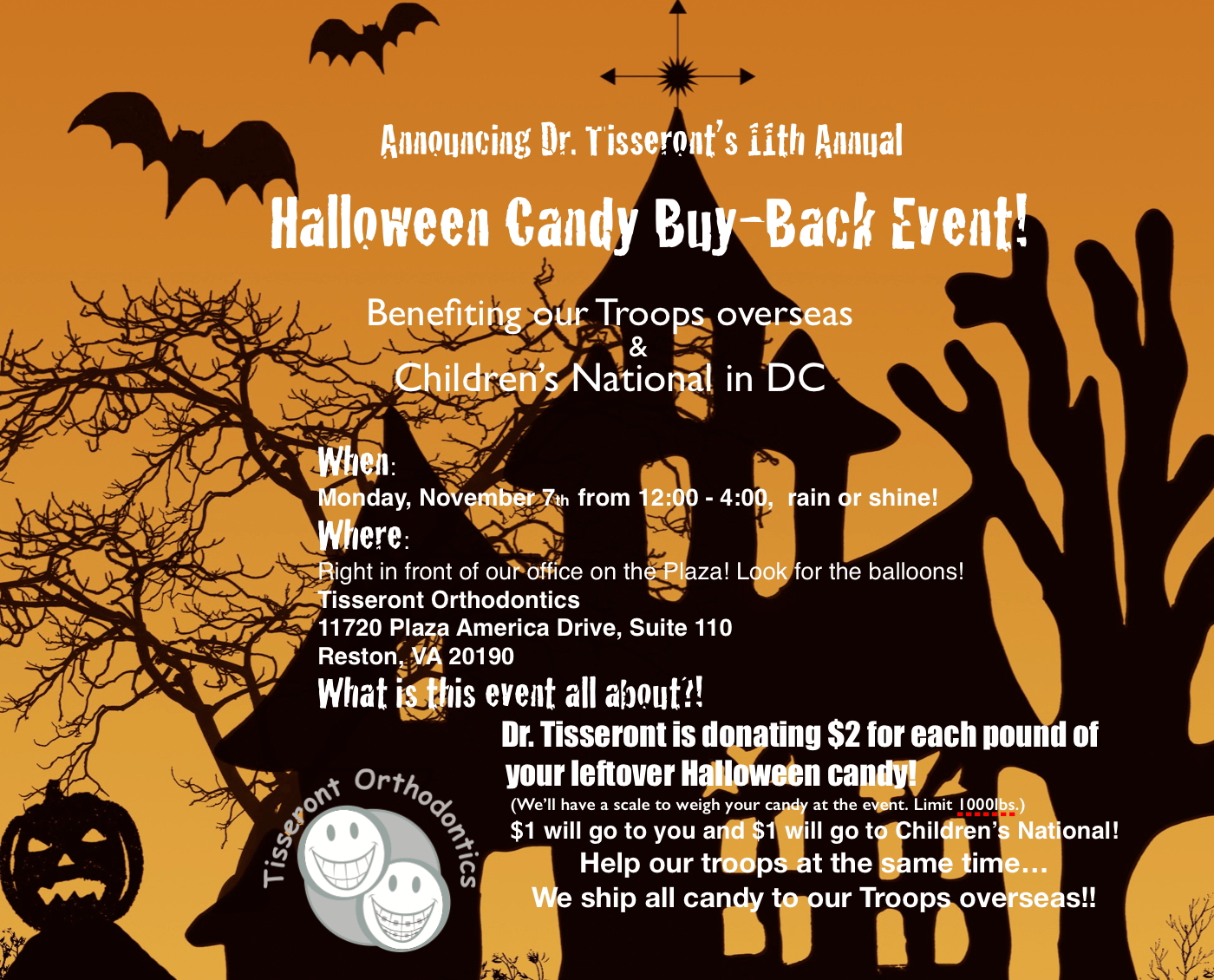 Dr. Tisseront's 11th Annual Halloween Candy Buy-Back Event is set for Monday, November 7th from 12-4pm!
Don't know what to do with all that leftover Halloween Candy? Bring it over to our office and Dr. Tisseront will PAY you for it! Dr. Tisseront will be donating $2 per pound of your leftover candy: $1 goes to you and $1 will be matched and donated to Children's National in DC! (limit: 1000 pounds)
Then, all that candy is shipped overseas to our Troops! Help us beat our record of 1100 pounds last year! We'll have a letter-writing station to write notes and draw pictures of gratitude to our Troops overseas, and we include these in the boxes we send! This traditional community event has fun for all with temporary tattoos, a raffle with donated prizes from local businesses, hot apple cider and balloons! We'll also dance to Justin Timberlake's 'Can't Stop the Feeling'! Our grand prize is a donated pair of Beats by Dr. Dre Solo 2's from the Apple Store in Reston!
So get rid of all that unwanted leftover Halloween Candy for not one but TWO great causes!
When: Monday November 7, 2016 from 12-4pm
Where: Tisseront Orthodontics – 11720 Plaza America Drive, Reston, VA 20190
We'll be right outside on the plaza! We look forward to seeing you there!!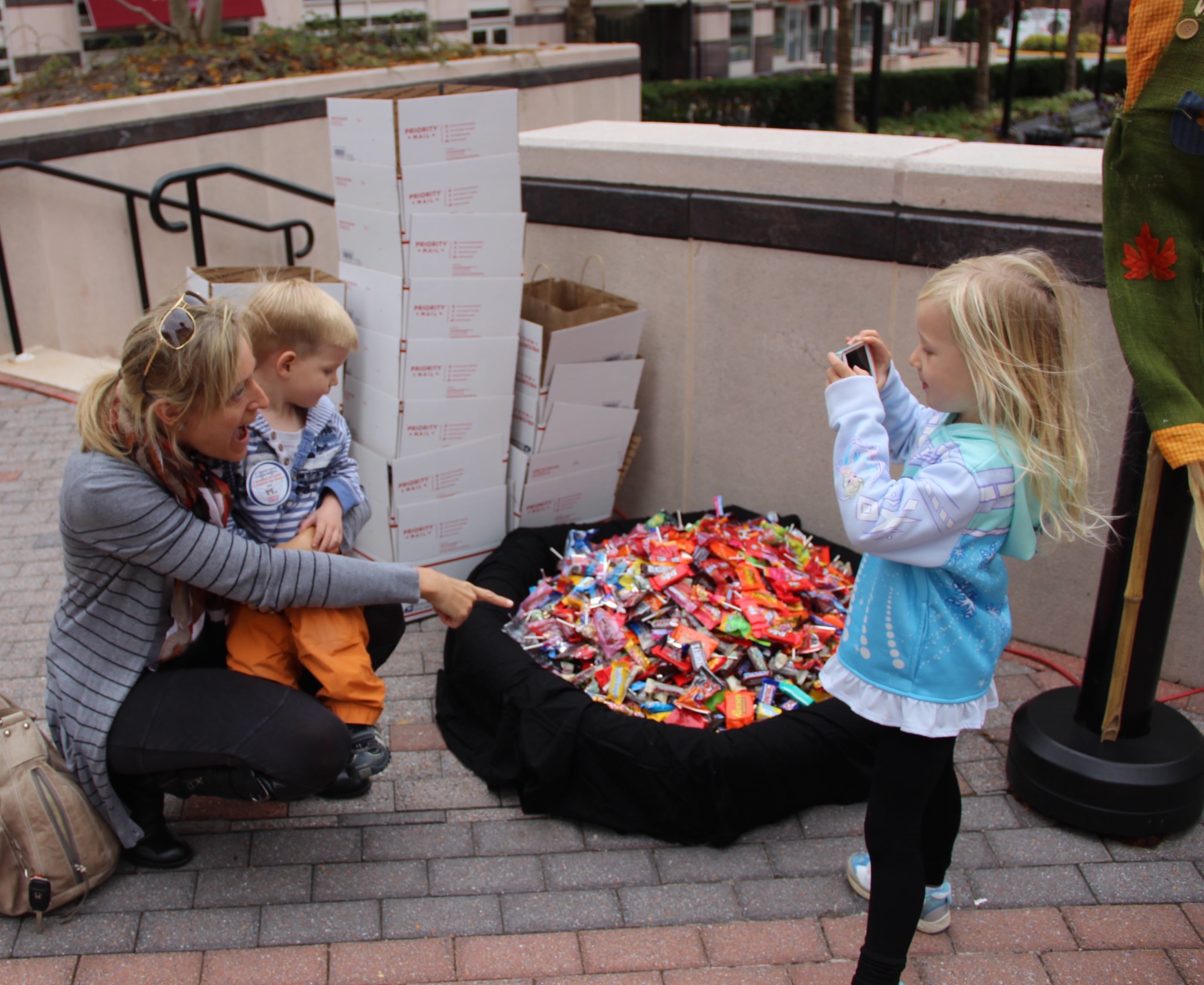 Update
Dr. Tisseront's 11th Annual Halloween Candy Buy-Back has broken all previous candy collection records! Read all about it hereand view more photo of the years event, click here.
Thank you to everyone who help make this a record breaking year!
Dr. Tisseront's 11th Annual Halloween Candy Buy-Back Event