Wearing braces at some point during your teen years is fairly commonplace in the United States, but how they get there in the first place is still a mystery for some. Afterall, how do you attach something to your teeth? While it does require the technical expertise of a trained orthodontist, understanding how traditional metal or ceramic braces are applied is actually pretty simple.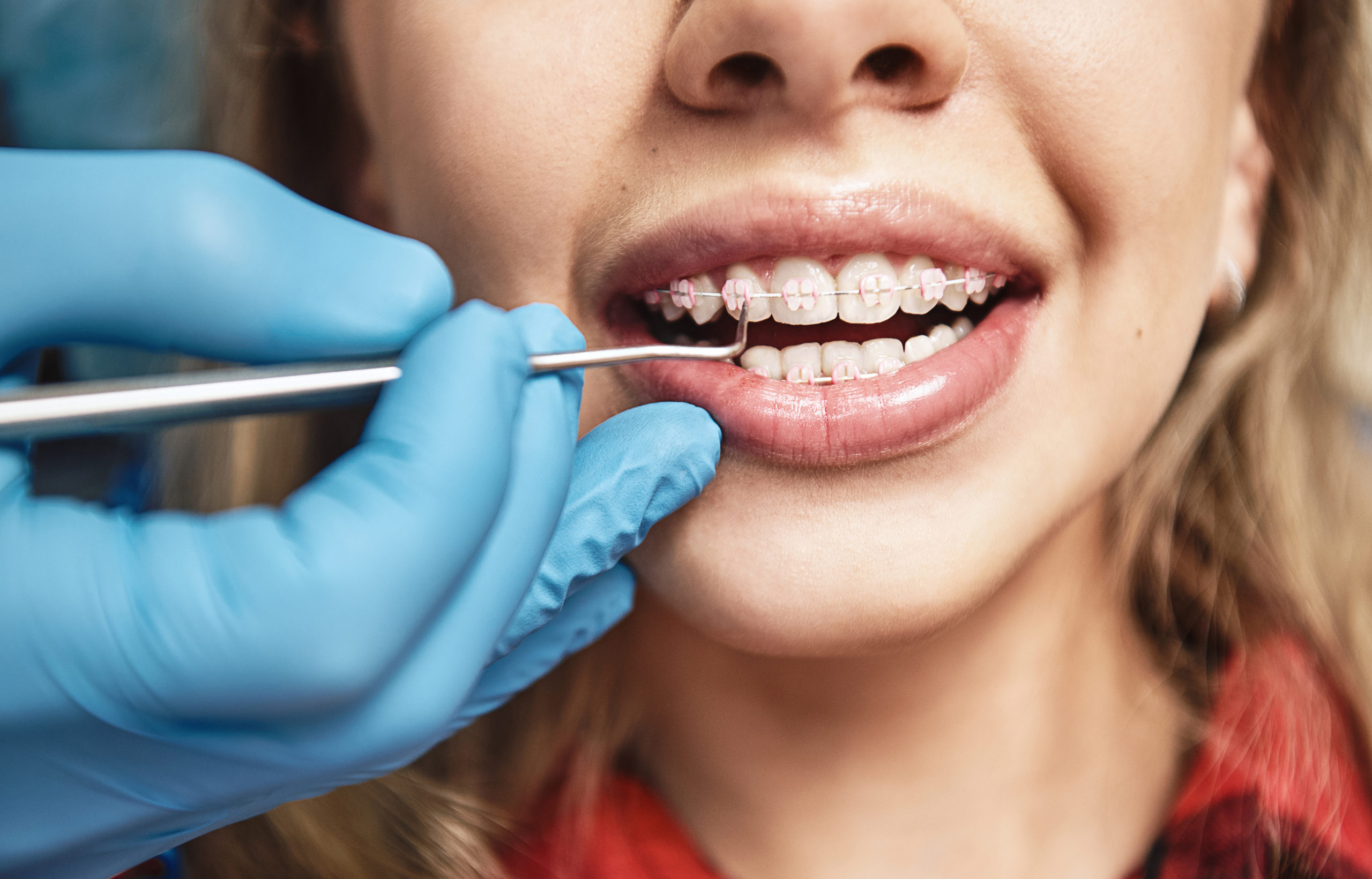 Do Braces Hurt?
First, everyone wonders if getting their braces put on will hurt, and the answer is no. You'll most likely feel some pressure during the appointment and you may experience some sensitivity over the following week in your mouth as you become accustomed to your new braces, this can be treated with over-the-counter pain medications. We recommend eating softer foods and using the provided wax to soften any areas that may be bothering you.
Before the Braces
Before you find yourself in the chair getting your braces placed, there will be some steps that come first. Many people begin their journey to their ideal smile with a referral from their dentist. Following this referral, you will have a consultation with Dr. Tisseront which will allow you to become acquainted with your orthodontist as well as learn about your treatment plan. X-Rays and photographs will be taken as Dr. Tisseront will design a custom treatment plan just for you. Our smiles are like our fingerprints, so no two treatment plans are alike.
Getting Your Braces Put On
1. Cleaning your teeth
First things first, we need to prepare your teeth for braces so we will clean and dry them. This will feel similar to going to the dentist and is important in helping form a tight seal between your teeth and your braces.
2. The adhesive is applied
After your teeth are squeaky clean, a specialized glue is applied to your teeth where the bracket will be placed. This is traditionally on the front of your teeth, but you can also have lingual braces applied to the back, or tongue side, of your teeth.
3. The brackets are placed
These small metal or ceramic squares will act like handles where your teeth will be slowly moved into place. They are placed flush against your teeth in a precise pattern determined by Dr. Tisseront.
4. The adhesive is dried
To make sure the brackets don't move, the glue is dried using a blue curing light. This light quickly dries the glue and secures your brackets in place.
5. Wire is placed in the brackets
Next, the brackets will be connected using a wire. This thin wire will be attached to your brackets with small rubber ties. If you're getting traditional metal braces, these ties are available in tons of colors to choose from! Picking out new colors at each visit is often a patient's favorite part of their treatment.

After your braces, wires and ties are in place, you will learn how to clean and take care of them. We will show you how to brush and floss your teeth, go over what foods to avoid, and answer any questions you might have about your braces.

Getting your braces put on is a big day in your life, so it's natural to be a little nervous. The entire Tisseront team is here to help make the process fun, from consultation to your final appointment when your gorgeous smile is revealed.