Last Updated on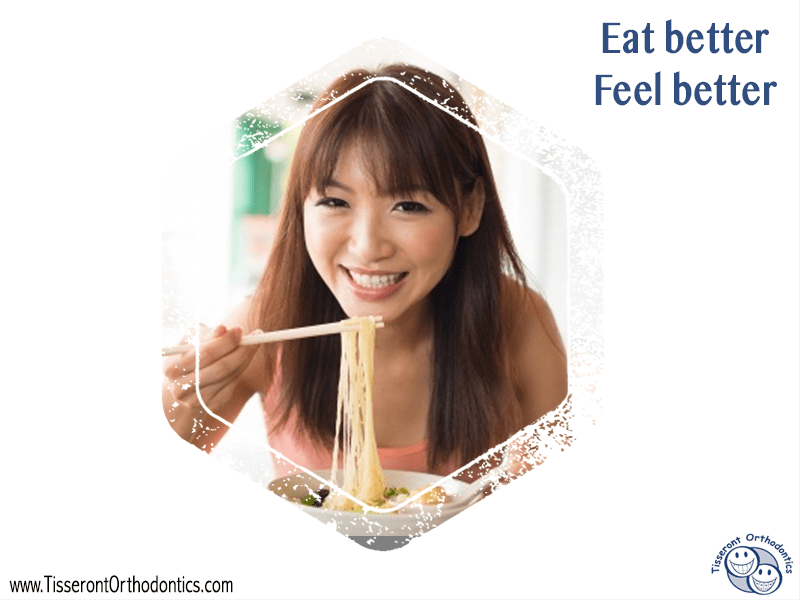 Eat Better, Feel Better
Fixing Your Bite Makes It Easier to Consume a Nutritious Diet
If you feel lethargic most of the time, then it is likely that you are eating a poor daily diet. When you begin to eat better, you will also feel better. One of the best things about undergoing orthodontic treatment is that it repairs your bite, making it easier to chew food. While wearing braces, you must use certain precautions to avoid breaking the wires or dislodging the brackets of your orthodontic devices. Your orthodontist will provide a list of foods that you shouldn't eat such as sticky caramels or hard corn chips. However, the good news is that there are numerous foods that you can eat, and you will improve your overall health by eating soft fruits or vegetables that contain vitamins and minerals instead of refined sugar and a lot of sodium.
Learn How to Prepare Meals With Sliced or Chopped Ingredients
When you must wear Invisalign aligners instead of braces, it is still a good idea to consume a nutritious diet so that your gums and teeth remain healthy. To make it easier to eat better, you should learn how to prepare several recipes that have sliced or chopped ingredients. It is easier for you to chew meals that contain small sections of meat, vegetables or fruit, and by having small sections of ingredients in recipes, you are less likely to damage your brackets or wires.
Visit an Orthodontic Facility to Have Your Teeth Straightened
Dr. Stephan Tisseront offers expert orthodontic care in Reston, Va., for adults, teenagers, and children. Our orthodontist provides several treatments for patients, including:
• Braces – lingual, ceramic or traditional devices
• Invisalign – clear plastic aligners
• AcceleDent Aura – pulsating device that stimulates teeth repositioning
• Surgical treatments – to repair serious malocclusions
To schedule your first appointment at Tisseront Orthodontics, call us today at 703-773-1200.