Last Updated on Dec 27th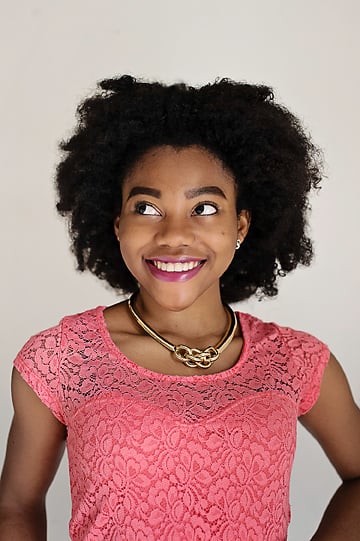 There is a possibility that an old retainer can be used to move the teeth back into place. However having just one tooth move too far will make the retainer not fit properly.
Additionally, if there is bending of the wires in a retainer, the retainer may not fit, or if unwanted movement occurs, the retainer may not be effective. Therefore, it would not be wise to force the retainer in place if it has not been well protected
Warping can also occur with cured acrylic retainers. Although these retainers will reshape themselves after a while, tooth movement and warping may make it difficult for them to fit correctly.
This shifting typically happens because the underlying bone and tissue is very predisposed to grow in a certain way, and it can take continual reinforcement to "train" this tissue to adopt a new pattern of growth. Here, one of the most common questions orthodontic patients ask is
If I start wearing my retainer again, will my teeth move back?
FAQ
What Types of Post-Orthodontia Tooth Shifting?
After investing so much time into creating a beautiful new smile, many patients become highly sensitive to even the slightest shifts in the teeth. The most common types of tooth shifting include these:
Overlapping teeth. This happens when one tooth begins to move forward or back and slightly crosses a neighboring tooth.
Gaps between teeth. This happens when teeth begin moving apart from each other, leaving a small open area between them.
No room between teeth. Sometimes teeth do the opposite of forming a gap – they squeeze more closely together so it is hard to even get a piece of dental floss through them!
There are many other types of minor shifts as well, including some that can cause bite misalignment and jaw pain. The key point is that shifts don't have to be major or even very noticeable at first, but left unaddressed, they often grow more pronounced over time.
It is also important to recognize that, the younger the patient is when braces come off, the more likely it is that the teeth will shift if retainers are not worn faithfully. This is because the mouth tissue and bone is still growing rapidly.
How long does it take for retainers to move teeth back?
For the first three months, the orthodontist usually recommends that you wear your teeth straightening retainers at least 12 hours per day for this period, then when you sleep as for the remainder of your orthodontic treatment. The purpose of this is to ensure your teeth don't shift back to their original positions.
What are corrective retainers?
Most corrective and maintenance retainers today are barely visible when in place. Typically these temporary retainers are designed to be easily removed for flossing and brushing or special occasions. Most retainers today are made of clear material or include an inner skin-colored bridge with a single thin metal wire that is visible across the teeth.
Retainers may also be permanent (often called "fixed" or "bonded" retainers). Some retainers – particularly for the highly movable front four teeth in the lower jaw – are adhered with orthodontic adhesive to the backs of the teeth to hold them firmly in place.
There are pros and cons to both types of retainers. Clearly, permanent retainers are much less likely to get lost! And they are at work 24/7 training the newly corrected teeth to maintain their positions. But temporary removable retainers are also a good option, especially for responsible older teens and adults who will wear them regularly but may want to take them out for special occasions.
How Do Retainers Help Correct Minor Bite Shifts?
Both temporary and permanent retainers help to correct minor shifts in teeth and bite by guiding the teeth back to their corrected positions. The degree of shift will determine whether a retainer can actually re-correct the shifting teeth or simply halt any further shifts.
New orthodontia treatments like Invisalign can also be used to correct shifts that occur after a course of orthodontic treatment. This is a system that uses retainers to achieve a straight smile and well-aligned bite. Invisalign retainers are temporary and removable just like temporary maintenance retainers. They can be removed for eating and drinking, tooth care and special events, but should be worn at all other times for best results. Invisalign can also be a good alternative to more orthodontia if tooth or bite shifts are a little more pronounced.
How to Choose the Right Corrective Approach
Only your orthodontist will be able to determine the most appropriate corrective approach if your teeth have begun shifting again. Luckily, there are many different types of retainers and other corrective options available today. The first step is to determine where the shifts are occurring and how minor or pronounced they are.
Once this information is known, your orthodontist can determine whether a temporary or permanent retainer or a different option is the best next step to retrain your teeth once more. It may be necessary to take X-rays or make an impression of your teeth (commonly called a "mold") to prepare special custom retainers for your needs. Once you have your new corrective retainers, you should follow your orthodontist's instructions to the letter in terms of when and for how long to wear your new retainers.
Retainers are a key part of any long-term orthodontia. Patients just finishing a course of orthodontic treatment are able to maintain their new beautiful and straight smile by wearing retainers. But still, it is not uncommon for teeth to shift slightly in the years after the braces come off.
Selecting the Right Orthodontic Specialist
When you are searching for a new orthodontist, you should pay close attention to a number of factors. If you have insurance, you will want to check to see if the provider takes your insurance. Additionally, you will want to be sure your orthodontic specialist is board certified in Orthodontics and has positive patient reviews. Finally, you will also want to be sure to select a provider who is located in your geographic area and is able to see you quickly. This is critical to prevent your teeth from shifting further.
Schedule an Appointment with Tisseront Orthodontics
At Tisseront Orthodontics in Reston, Va., you can receive a free consultation with Dr. Stephan Tisseront to learn more about your orthodontic options. Our orthodontist takes care of children, teenagers and adults at our top-of-the-line office, and he offers these treatments:
• Lingual braces – worn on the backs of teeth
• Invisalign – aligners for teenagers or adults
• Ceramic orthodontia – made with clear wires and color-matching brackets
It is also possible to reduce your orthodontic treatment time by using a small device from AcceleDent Aura that helps to accelerate the movement of your teeth into the correct positions.
Call us today at 703-773-1200 to schedule an examination with Dr. Tisseront in our state-of-the-art orthodontic facility.
Tisseront Orthodontics
11720 Plaza America Drive, Ste. 110 Reston VA 20190-4762
Phone: (703)773-1200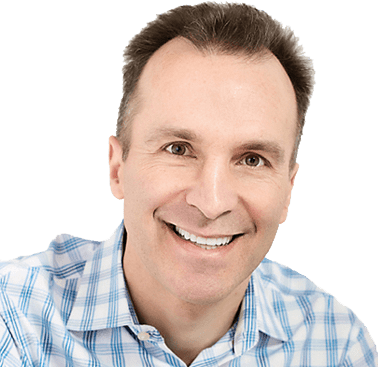 I feel very fortunate to have found a profession as rewarding as the field of Orthodontics! For over 20 years, I have enjoyed creating custom, beautiful smiles for our family of patients all over the Northern Virginia area. You can even find some of our loyal patients across the country and abroad!