Before you get braces, here are some things to consider
Getting braces can be a big decision. Whether you are a teenager getting braces for the first time, or an adult who is getting them for the second time, there are several things you should know about before you get braces.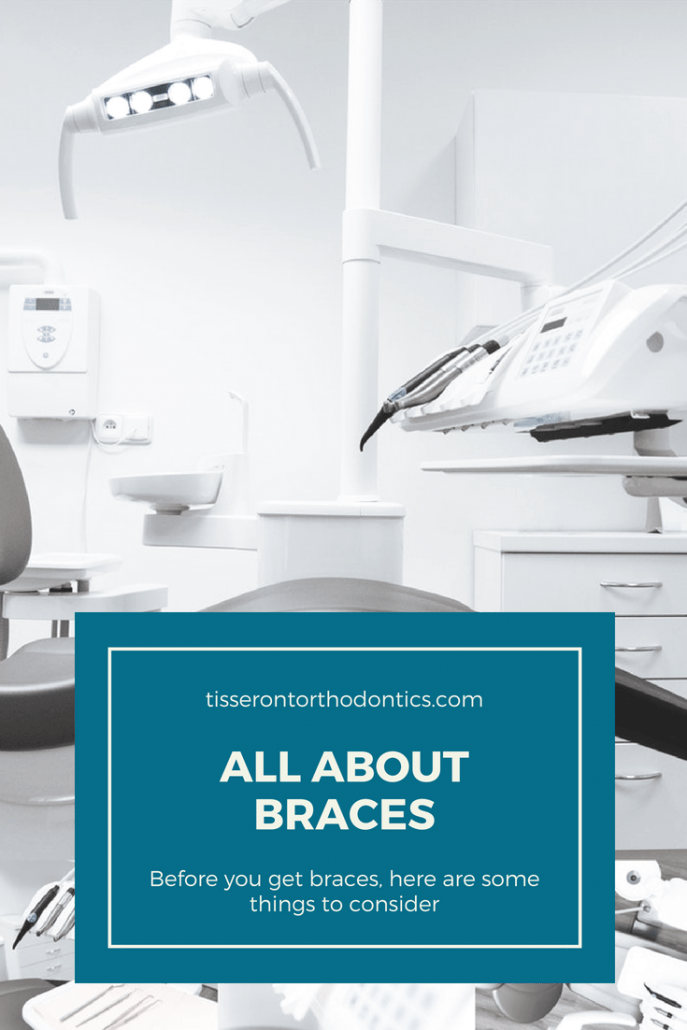 How Often Should I Brush My Teeth With Braces?
Although an orthodontist is primarily responsible for installing your orthodontic mouth appliances, the eventual success or failure of the corrective treatment depends largely on your own behavior. If you do not take care of your mouth by routinely brushing and flossing, braces and Invisalign technology will likely be ineffective and a colossal waste of money and time. Wearers of these appliances know that they are uncomfortable, if not outright painful, and most patients simply want to finish the treatment as soon as possible.
Why do I need teeth removed for my braces?
An Orthodontist may recommend that some teeth be removed before braces (also known as dental cases or cases) are put in for various reasons. However, this is not always the case and is only done when it is absolutely necessary and other options will not work. Read on for a few reasons your orthodontist might recommend extraction of some teeth.
What Your Child Should Expect Before and After Braces
Your child's smile is an important part of their self-esteem and confidence. It is rare for a child to develop perfectly straight teeth and some kids have such misalignment problems that it is almost necessary that they visit a local orthodontist. Going to any oral healthcare professional can be scary to a kid, but there are certain things they'll want to know both before and after receiving treatment. Understanding the process of orthodontic care will allow them to feel confident in the chair while having their teeth straightened.
What Are the Signs That Braces May Be Needed?
Millions of people in the United States wear braces, even some celebrities. If you are thinking about getting braces, you should know that you are not alone. Your orthodontist may have suggested that you undergo metal bracket treatment or an alternative form of alignment correction. The following are some signs that you do need the treatment. You may want to consider signing up for it if any of the symptoms apply to you.
How to Maintain Your Braces
Orthodontic braces are generally worn for 18 to 30 months. It is therefore vital for a patient to keep them and their teeth clean in order to prevent massive tooth decay. These days, they can be removable, like Invisalign, or not. Braces, like the traditional metal variety, that have been installed in the patient's mouth are difficult to clean. Plaque and food can get trapped in the spaces between the wires and brackets and thus cause enamel stains and decay. Food can also react with the metal in them and the bacteria in the mouth to permanently bleach the teeth, producing light spots.
What foods can't you eat with braces
The teeth straightening process can feel long and arduous. You could end up with braces for up to a few years if you're not careful about the foods you eat. Metal brackets and wires can easily pop, snap or break. The wrong foods can wreak havoc on your teeth in a variety of ways. Make sure you follow the advice that your orthodontist gives and eat only foods that are approved for your teeth straightening plan.
Schedule an Appointment with Tisseront Orthodontics
At Tisseront Orthodontics in Reston, Va., you can receive a free consultation with Dr. Stephan Tisseront to learn more about your orthodontic options. Our orthodontist takes care of children, teenagers and adults at our top-of-the-line office, and he offers these treatments:
• Lingual braces – worn on the backs of teeth
• Invisalign – aligners for teenagers or adults
• Ceramic orthodontia – made with clear wires and color-matching brackets
It is also possible to reduce your orthodontic treatment time by using a small device from AcceleDent Aura that helps to accelerate the movement of your teeth into the correct positions.
Call us today at 703-773-1200 to schedule an examination with Dr. Tisseront in our state-of-the-art orthodontic facility.
Tisseront Orthodontics
11720 Plaza America Drive, Ste. 110 Reston VA 20190-4762
Phone: (703)773-1200