Last Updated on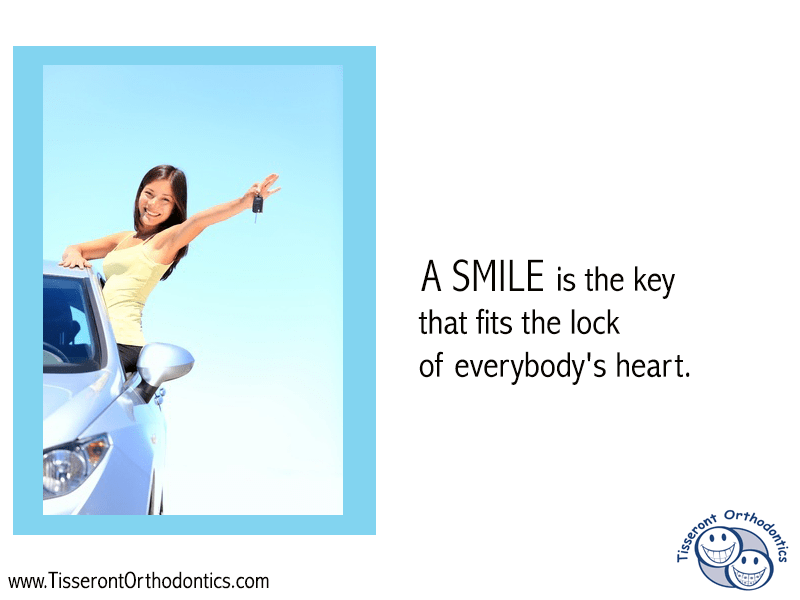 Smile While You Are Undergoing Orthodontic Treatment to Straighten Your Teeth
If you want to become close friends with someone, then make sure to smile because it will unlock their heart. To have an attractive smile, make sure to go to an orthodontic office for a thorough evaluation with medical images to determine if you need aligners or braces. If you have mild malocclusions, then you can wear soft and comfortable Invisalign aligners for less than a year to improve your smile. Alternatively, when you have wide spaces between your teeth or when you have serious misalignment, an orthodontist will recommend long-term treatment with metal or ceramic devices instead.
Brackets and Wires on Orthodontia Are Often Made of Metal Just Like Keys
Keys are made of metal, and some children or adults will need to wear old-fashioned metallic braces to straighten their teeth. Traditional orthodontic treatment is an affordable option, but you can also choose ceramic or lingual devices to repair your malocclusions. You can begin to smile while undergoing orthodontic treatment because no one is going to laugh about the wires and brackets on your teeth. In some cases, you will begin to make new friends after visiting an orthodontist because they are also undergoing treatment to straighten their teeth.
Call Tisseront Orthodontics to Schedule Your First Appointment
Anyone living in or near Reston, Va., can schedule an appointment with Dr. Stephan Tisseront who treats adults and children. At Tisseront Orthodontics, you can learn more about these orthodontic treatments:
• Clear Invisalign aligners designed for adults and teenagers
• Harmony brand lingual braces that are worn on the backs of your teeth
• Retainers to maintain your orthodontic treatment
• Ceramic devices that are almost impossible to see
• AcceleDent Aura home treatments to reduce treatment time
Call us today at 703-773-1200 to schedule an examination with Dr. Tisseront in our state-of-the-art orthodontic facility.
Tisseront Orthodontics
11720 Plaza America Drive, Ste. 110 Reston VA 20190-4762
Phone: (703)773-1200
A smile is the key that fits the lock of everybody's heart.