Last Updated on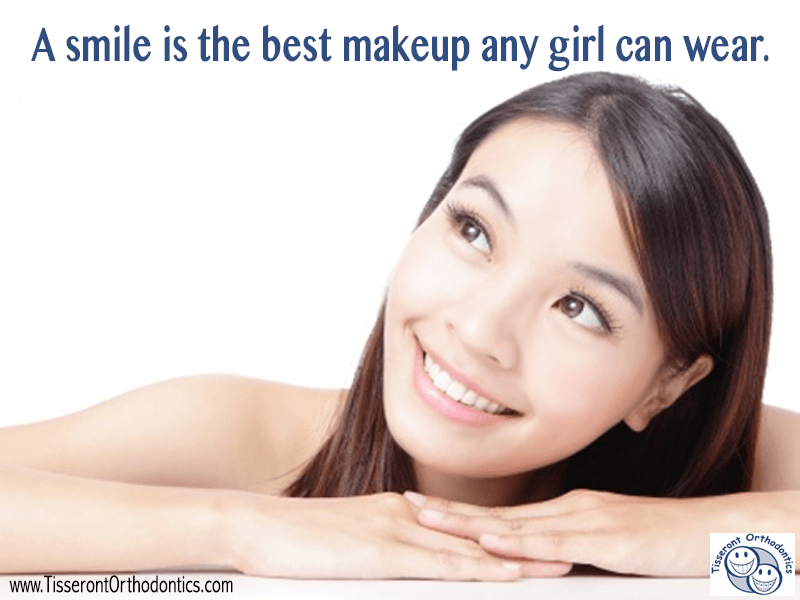 A Smile Is the Best Makeup Any Girl Can Wear
Stop Wasting Money On Makeup and Begin to Smile Instead
If you are spending a lot of money on makeup, then stop buying lipstick because a beautiful smile is more attractive. When a girl has applied makeup on her face but still has a frown, she won't look gorgeous. Contact an orthodontist today to learn more about repairing your teeth with Invisalign aligners or braces. At an orthodontic office, you can undergo a complete examination with modern computer imaging equipment to see how your smile will improve with the right type of treatment.
Have an Orthodontic Evaluation to Repair Your Unattractive Smile
An orthodontist can create pictures of your face to show you what you will look like after treatment to straighten your malocclusions. When you think that you can't afford orthodontic treatment, consider how much money you spend on cosmetics each month. Makeup is a consumable item, but fixing your teeth is a long-term investment that will help to prevent health issues such as earaches or jaw pain. Having a bad bite can also keep you from eating nutritious foods such as fruits and vegetables. You might need to wear brackets and wires to repair your ugly smile, but in many cases, you are a candidate for Invisalign aligners instead.
Call Our Office Today to Have a Free Consultation
At Tisseront Orthodontics in Reston, Va., you can meet with our orthodontist to learn more about having a gorgeous smile. Dr. Stephan Tisseront provides an assortment of treatments with these devices:
• Braces – lingual, ceramic or metal
• Aligners – designed by Invisalign
• Retainers – to keep teeth from shifting
If you want to reduce your treatment time while wearing orthodontic devices, then request an Acceledent Aura device to use at home. Our facility provides orthodontic care for adults, teenager and children. Contact us today at 703-773-1200 to schedule your free consultation.