Last Updated on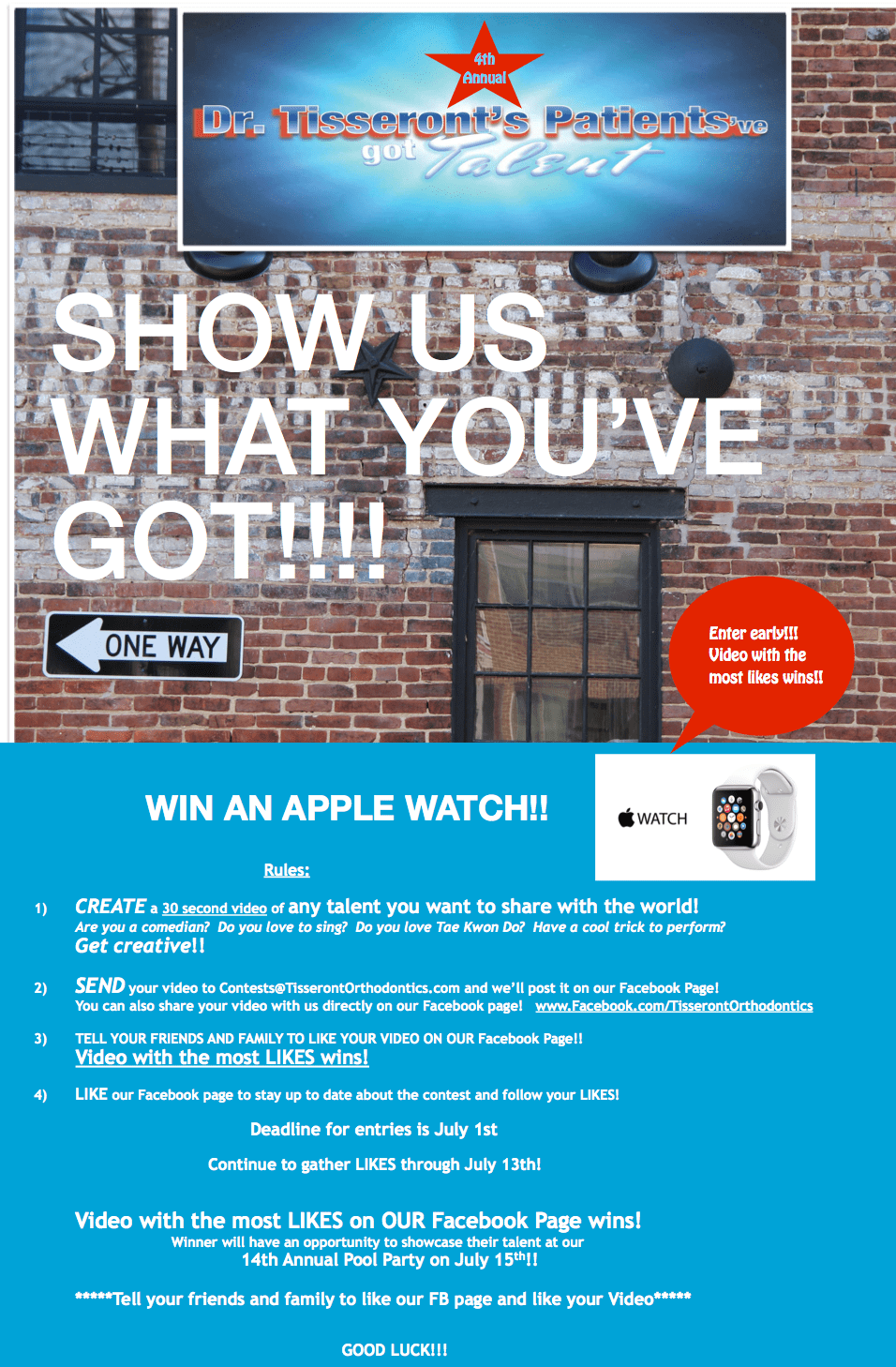 It's time!  Our 4th Annual Dr. Tisseront's Patients've GOT TALENT contest is underway!
Show us what you've got! Do you dance? Sing? Play an instrument? Play soccer? Can you touch your nose with your tongue? Are you an artist? You can enter anything you want, as long as it is 30 seconds or less on video!
We'll post your entry by the end of the day when we receive it. The video with the most likes wins an Apple watch and will have a chance to perform their talent at our Pool Party on July 15th!
Ways to enter:
*Email your video to: Contests@TisserontOrthodontics.com
*Post directly to our Facebook Page and we'll re-post it on our Page
*Bring us a USB device and we can download the video for you.
All entries must be received by July 1st.
GOOD LUCK!!
4th Annual Dr. Tisseront's Patients've GOT TALENT Contest